Posted on 15th Feb 2017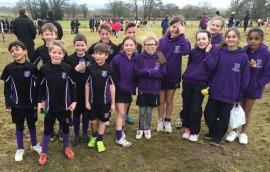 The ISA Midlands Cross-Country meeting is a brilliant event; it takes place at Bedstone College and the course is both challenging and rewarding.  This is the second year that we have taken part in this competition.
We took a squad of 6 boys and 6 girls to take part in the U12 age range.
There were lots of hills to run up and down, plenty of mud and even water to run through. Over 140 runners took part and our athletes were very determined runners. The girls positions ranged from 58th-120th and the boys from 34th-108th. An excellent effort from all.
Click here to see some photographs of our day.
Mrs. Long
Categories:
Uncategorised