Posted on 10th Jul 2020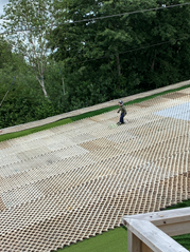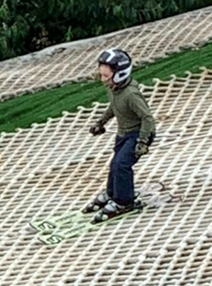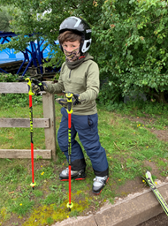 I had my first ski lesson at Stoke Ski Centre in October 2018, with others from Edenhurst.  I was nervous at this lesson.  The instructors were very kind and soon I looked forward to the lessons each week.  I started taking lessons because, in March 2019, I went on the school ski trip to Le Corbier.  I had a fantastic time on this trip.  The day after returning home, I went back for my lesson.  Isla and Connor were there too!
I progressed through all the classes at Stoke Ski Centre and last summer I joined the race training team on a Saturday.  However, in November I managed to break my leg doing a 180 degree jump which I got wrong.  Once the plaster came off, my favourite ski instructor, Ant, took me back onto the slope and helped me to get confidence to get skiing again.  Skiing was stopped due to the virus, but recently the race team have started training again in small groups.  The pictures below show me skiing again this June and I am really enjoying it.
Mr Hibbert seems to think that I now have a Growth Mindset but he is slightly obsessed with that, as you know!
George Southall (Future Deputy Head Boy)
Categories:
Prep 5