Posted on 19th Oct 2019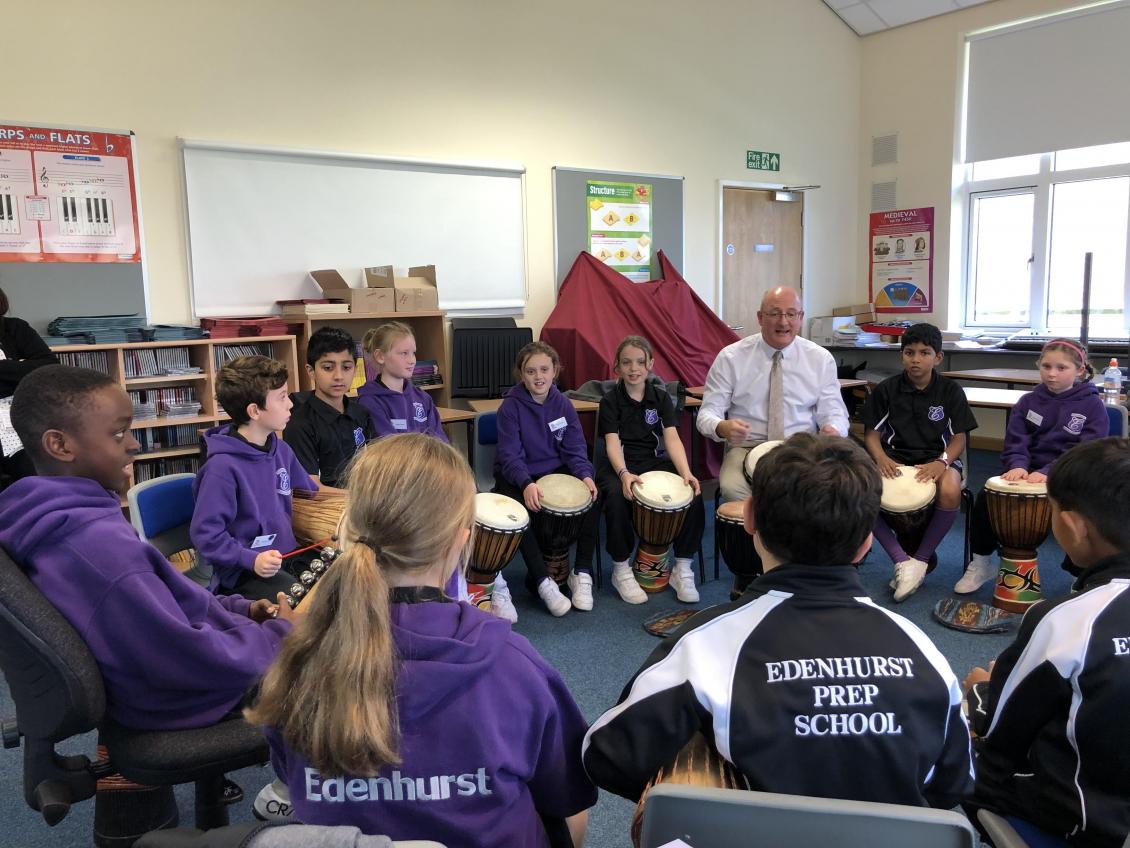 One thing that makes Edenhurst distinctive as a school is that we have strong links with a range of partner senior schools.  We are in the fortunate position of not being linked with any one school; instead, we can suggest that particular schools would suit children based on the knowledge that we have of them over a period of years.
Strong reciprocal relationships have led to activities taking place here at Edenhurst and at a number of these schools.  On Wednesday 16th October our Prep 5 pupils spent the day at Denstone College, Uttoxeter, experiencing a day in the life of a senior school pupil.  In History, they were given 100 shillings to build a castle during the reign of Edward I, including plan, side and front elevations and explaining why they had included each part of their expense.  The club and county cricketers had some specialist tuition from Mr Guy in the nets, during which their classmates enjoyed a maths challenge quiz with Mrs Breen and Mr Hinton.
Lunch in the refectory was much enjoyed, for the experience as well as for the food!  Mr Norris (Denstone's Headmaster) joined us for part of lunch and talked with the children about how their day was going.  
After lunch it was off to the IT room with Miss Plewes, where everyone enjoyed designing holders for earphones.  It was even more fun seeing the laser cutter produce them from the plastic sheets! Then it was time for some music: Mr McDade taught everyone a set of African drumming rhythms, in the same way that children would learn them in their village: repetition and rote learning!  There was some impressive music by the end of the day!
We finished off with tours of the Junior Boarding Houses, courtesy of Mr Burnell and Mrs Teather.  The snacks were also much enjoyed!
Our grateful thanks to Dr Routledge and all at Denstone who provided this wonderful experience for our pupils.
Click here to see pictures of our experiences.
Categories:
Prep 5
Uncategorised