Posted on 18th Sep 2019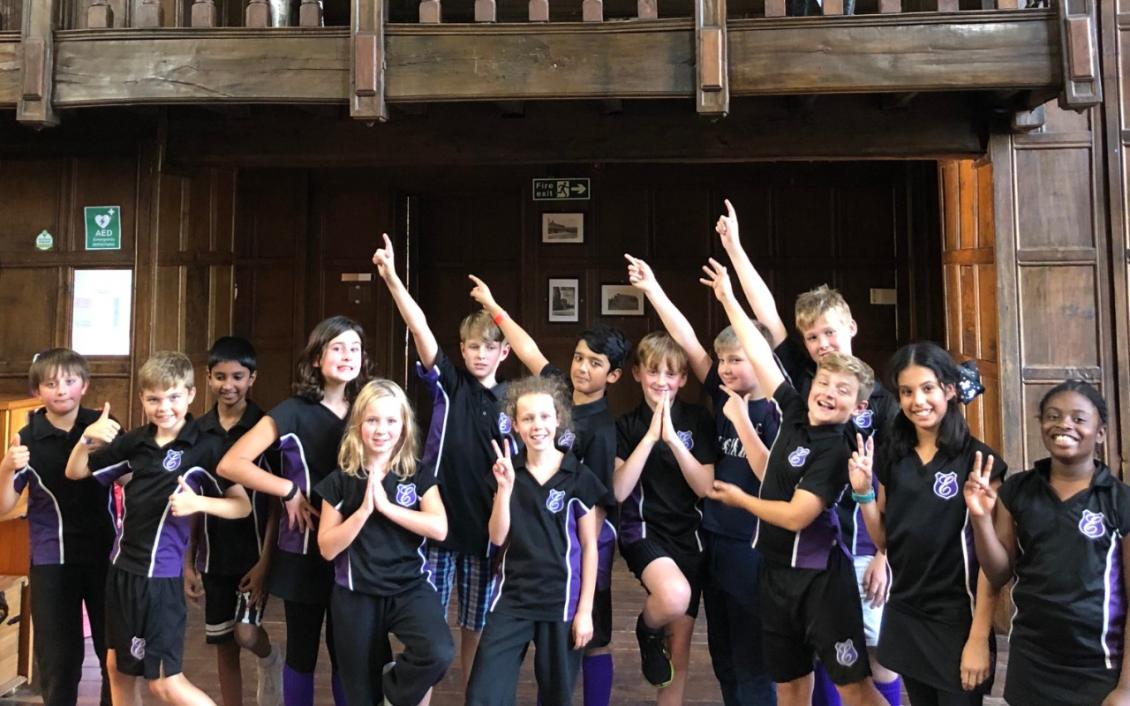 In Assembly last Monday, Mr Hibbert referred to the 'Condover Hall Legend'.  Our Prep 6 residential has begun to acquire something of a cult status: this was our sixth visit to JCA's flagship site close to Shrewsbury, and one that is eagerly anticipated by all incoming groups. It is 'their' trip: one that really sets the scene for the year ahead and draws them together as a class.
Listening to the children talking during, between and after activities, there were a wide range of aspects of the trip that they would remember:
being away together as a class and with their friends;
new activities or variations on activities that they have tried previously;
challenging themselves to be better than before;
the food – always a winner here!;
conquering fears – beforehand it was too high, too frightening or not something that they would have done before: now it is achievable.
The leadership skills and appreciation of how to work better as a team become almost incidental…whilst it's the main point that we hope they pick up, there are a lot of other benefits to a residential.  It was great to see every single child climb to the top of the gladiator wall, go down the zip wire, climb up the wall and go around the Aerial Trek.
For me and Mrs. Heyhoe, the time certainly went quickly!  We enjoyed it as much as the children, mainly because they quickly understood that if they followed the routines there they would get more out of the trip.  The children made gains by going to bed promptly at night, getting a good night's sleep and therefore setting themselves up for each day
Everyone enjoyed the canteen-style cafeteria at Condover.  Taking a tray and selecting what is on offer was a novelty, whilst the quality of the food was extremely high.  Cereal, fruit, eggs, bacon, toast, juice, water, tea and coffee were all available and enjoyed, setting us up ready for each day.  No-one could complain of going hungry.  The lunches and evening meals were similarly delicious – and plentiful!
It was noticeable how the communication improved between the children.  They were great at encouraging each other: saying where they could improve or what needed doing in a particular situation, but without being confrontational.  They helped to push each other on to the next level of achievement, praising their peers for what they were done well rather than putting them down for not getting up to a similar standard.  No-one was been left out of groupings or activities: they were very good at keeping each other involved.  Getting outside of a classroom environment – for many, the only place where they would usually see each other – allowed them to form a different appreciation of each other.
It was also lovely to see everyone buy a little present for their Reception Buddy – a choice that they made together whilst we were travelling to Condover.  Well done – a very thoughtful gesture!
As their form teacher, this is very promising for the year ahead.  It sets up the possibility of doing more with them in similar scenarios.  More on this to follow…
For our current Prep 5: your trip to Condover is already booked for September 2020! Prep 6 will gladly tell you all about it and as a picture speaks a thousand words, click on the links below to see some pictures from our trip:
Mr Barnes
Categories:
Prep 6