Posted on 21st Mar 2019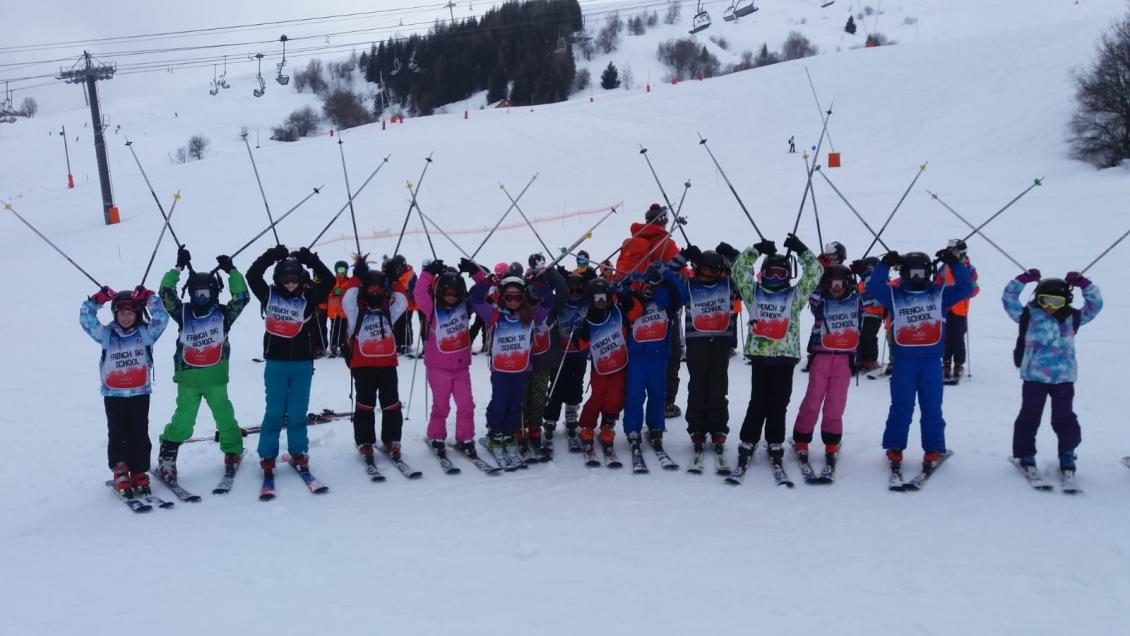 Between 9-16 March sixteen Edenhurst pupils, accompanied by Mr Barnes and Mr Barber, travelled to Le Corbier in the French Alps for a fabulous week of skiing. They joined up with 22 pupils and three staff from Brabyns Prep in Marple, near Stockport, one of our sister schools in the Bellevue Group. It's hard to put into a small amount of words the experiences that all of our children gained during their time away.
The progress in skiing formed only one part of it (whilst it was a significant aspect of their time in France!) For me, the deepening of friendships, increase in independence and self-care, and appreciation of others' strengths in a way that does not always happen in a classroom are three of the biggest plus points. It also helps the children to see their teachers in a different light: we pride ourselves on the strong relationships that we have with our pupils and it's fair to say that following a residential, the bond between the staff and pupils who have been away together is always a little stronger.
A big thank you to Vicky Hewitt for organising the skiing lessons pre-trip and also for acting as our parent contact whilst we were away.  There was a very active WhatsApp group attached to this trip!
It's now onwards to France 2020 and our visit to the Château de la Baudonniére in Normandy. This is open to the current Prep 3, 4 and 5 – a letter is attached to the Friday Communication; please speak to Mr. Barnes if you would like any further details.
Chris Barnes
Categories:
Uncategorised