Posted on 12th May 2017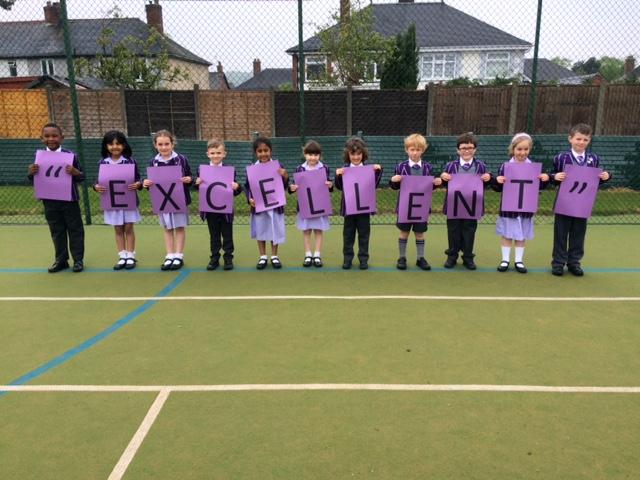 Edenhurst Preparatory School and Nursery were inspected by the Independent School Inspectorate (ISI) in March 2017 and we are delighted to announce that we have been awarded the grade of "Excellent" across the board. This is the highest grade a school can be awarded under the ISI Inspection scheme.
Key findings summarise that: 
The quality of the pupils' academic and other achievements is EXCELLENT
The quality of the pupils' personal development is EXCELLENT
The report notes that pupils "make excellent progress as they move through the school", "feel valued, safe, well supported and happy within the school community", and "are exceptionally well prepared for the next stage of their education."  
It also makes reference to pupils' "exceptional skills for the use of modern technology", "exceptional achievements in scholarships, sports, the performing arts and particularly music", and praises their "mature and wholly positive attitude to their learning."
Inspectors also carried out a compliance inspection of the Early Years Foundation Stage (EYFS) at Edenhurst, and found that "the overall effectiveness of the early years provision is outstanding."
The EYFS Quality and Standards report states that:
The overall effectiveness of the early years provision is OUTSTANDING
The effectiveness of leadership and management is OUTSTANDING
The quality of teaching learning and assessment is OUTSTANDING
The personal development, behaviour and welfare of the children is OUTSTANDING
The outcomes for children are OUTSTANDING
Headmaster, Nick Copestick, was delighted with the results of the recent inspection.
"We are thrilled with the results of our latest ISI inspection, which is a true testament to the commitment and enthusiasm of all our staff and pupils.
"We are committed to working in partnership with parents to create a nurturing and inspiring learning environment to enable every child to achieve their potential, and I am delighted that this is reflected in the inspector's comments."
Interested families are invited to arrange a visit to find out more.
Please visit our Inspection Reports webpage to download the full reports.
Categories:
Uncategorised