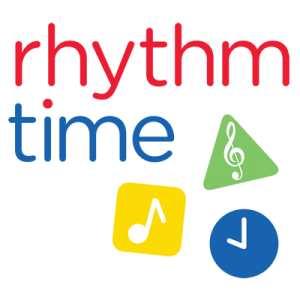 A weekly Rhythm Time Baby Group runs throughout term time for babies aged approximately 6 weeks – 14 months in the School Hall at Edenhurst Prep School.
Mondays (during term-time) 11.15am
Cost Per Month is from £19.00
Rhythm Time's exciting, multi-sensory and educational classes will help your little one's development. Our ½ hour classes are the perfect length of time for little one's concentration.
At the end of the Rhythm Time class, we provide refreshments and an opportunity for babies to have a play while you get to chat to the other grown-ups!
There are limited places so please contact Jo or you can book online.
If you have any queries, please email jo.d@rhythmtime.org or call Jo on 07947 525791 for more information.