The Early Learners have had a very busy month this month celebrating the King's Coronation and visiting the Brampton Museum to learn about the 850th Anniversary of the charter of the borough of Newcastle under Lyme.
We took part in a Coronation Scavenger Hunt to look for the new King and joined the big family party on the field. We loved our ice cream from the ice cream van and taking part in all the activities. 
Each class also took part in a visit to the Brampton Museum and Park where we explored the display on our hometown. We dressed up in some clothes that people would have worn a long time ago and saw a miniature Newcastle High Street.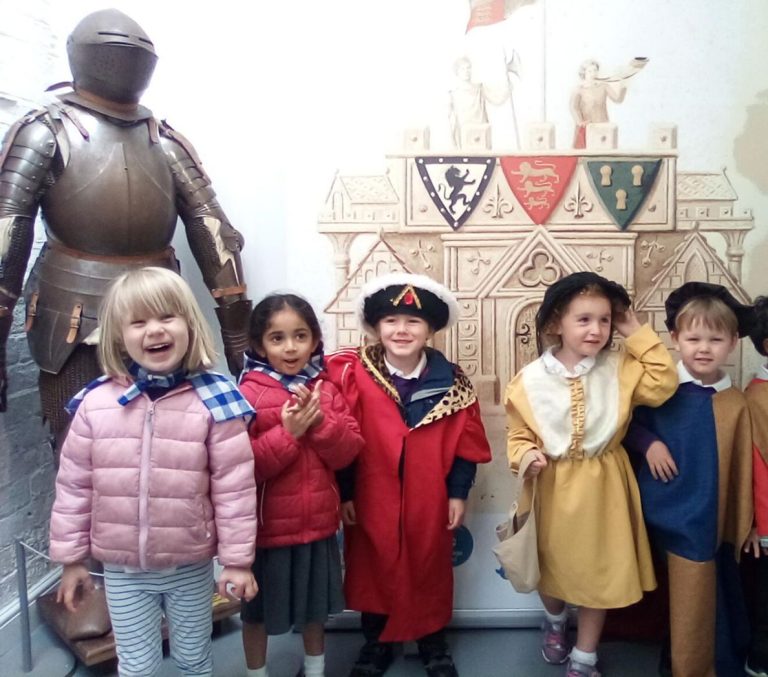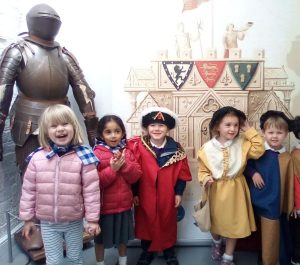 We watched a video showing us when the Queen visited Newcastle under Lyme and explored the display of toys from across the years. We visited the aviary where a parrot said Hello to us and then ended with a play in the park before travelling back to Nursery on the minibus.
Categories:
Nursery