Ski Week
Last week, the Prep forms went skiing to Austria for our annual trip! Throughout the week we all showed fantastic courage and resilience (the teachers too!) to improve our skiing; make new friends and memories; and develop our independence! Not only did we ski, there were a range of evening activities to keep us entertained. My favourite activity was the rollercoaster and the quiz night – probably because my team won! Mrs Mousley was a funny host, even if she did pull the curtain off the rail and wear it as a cloak! The food was delicious (pizza, chicken nuggets, fries and spaghetti bolognese) and being away from home was really fun! 
I would definitely go again! 
Harri W
Head Girl
Last week, we went up to the mountains in Austria and it was so cool- it felt like a dream come true. The little hut on the mountains served up brilliant food. I also discovered a new drink called Almdudler: it was a fizzy drink that tasted like fizzy apple! During the week, we really had to dig deep and show our bravery and courage. We went down black slopes that needed courage as they were very steep and when you turned, you could hear the ice cracking and scraping under the snow.
I really recommend that you go skiing in Austria too!
Connor B
House Captain of Moorcroft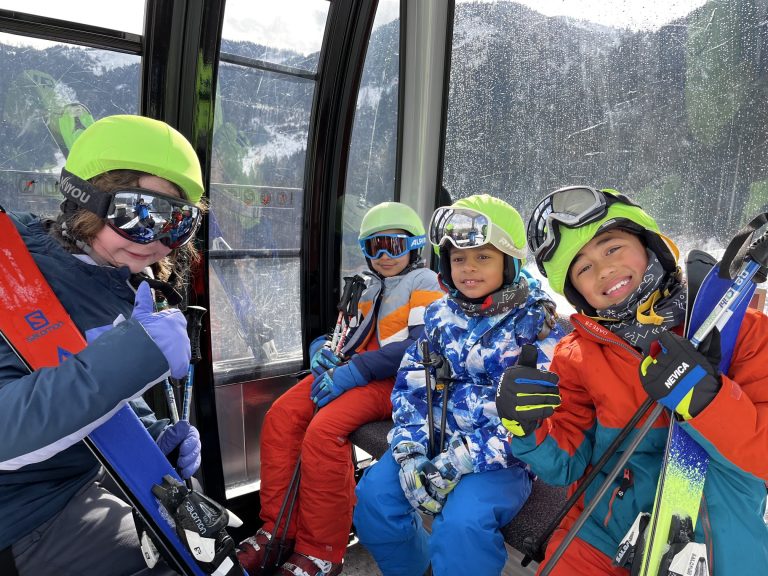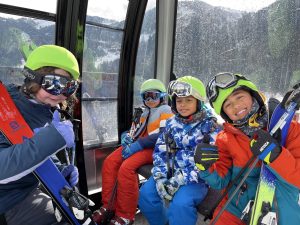 Activity Week
I'm here to tell you about my activity week at Edenhurst.
Last week, whilst some of the Prep forms were in Austria, the rest of the children had a fun packed activity week! The activities I most enjoyed were skateboarding and tubing on the adrenalin slope at Stoke Ski Centre. I have never done adrenaline tubing before and hope I can do it again because it really encouraged me to be brave and have self-belief in my skills. Skateboarding was scary but I conquered my fears of falling whilst having fun with my friends!  Other activities that we took part in included a community litter pick and crazy golf and the cinema, not forgetting a little bit of chess and board games in between! 
I really advise that you try adrenalin tubing!!! 
Sanjana S
Deputy Head Girl
In Activity Week, the Prep Forms had a fantastic time whilst the other children were skiing in Austria. It was like I was in a dream! We went to the cinema and went skiing and tubing at Stoke Ski Centre. Going skiing was my favourite. I showed great courage doing skiing as when I fell over (just once or twice!) I got back up again and kept going! 
Henry H-B
House Captain of Wedgwood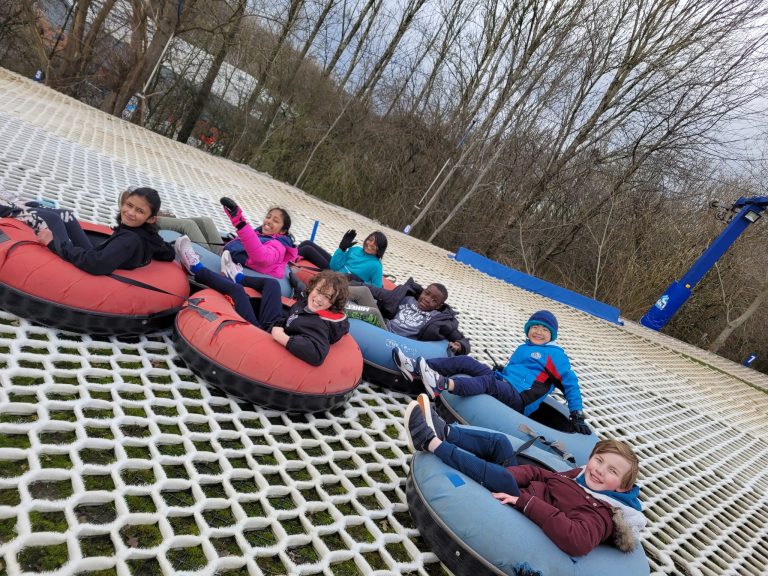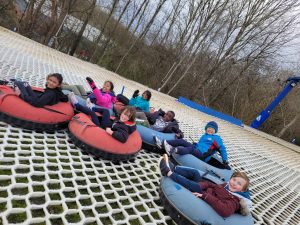 Categories:
School Blogs