We launched an exciting new scheme in January for children in our Early Learners and Reception classes – the Little Eden Awards.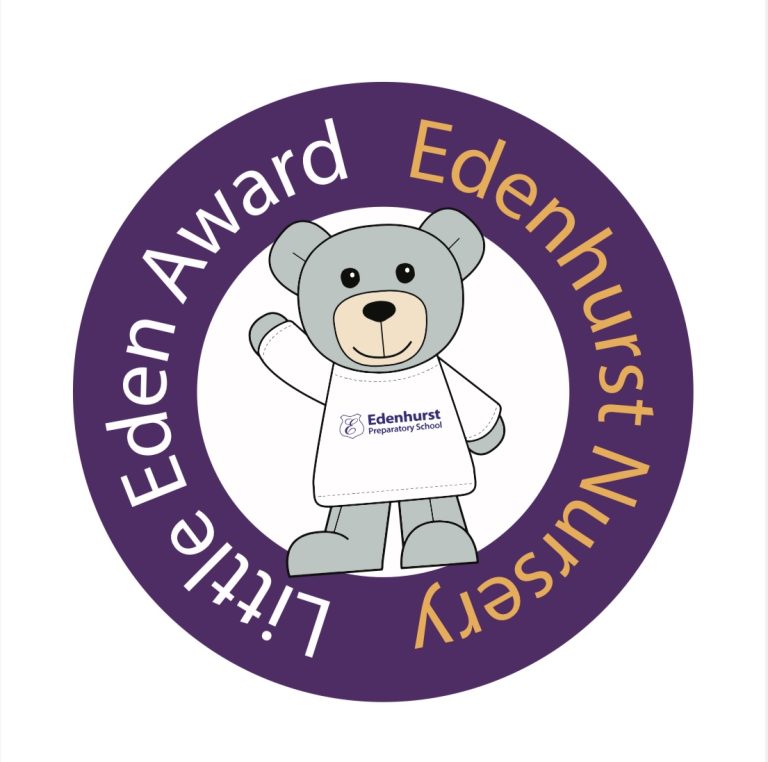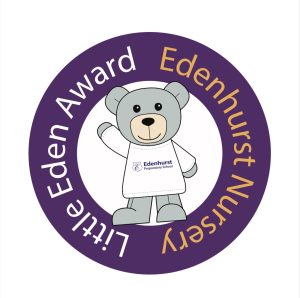 Similar to the Mini Duke Awards, the Little Eden Awards have been designed to introduce the children to different challenges throughout their time in the Early Years Department at Edenhurst. These 18 activities will be carried out in School and Nursery time and help to equip the children with the necessary skills and attributes to thrive in an ever changing world.
Once each child has completed an activity they will add a special sticker to their individual certificate. Once they have completed the whole certificate at the end of the academic year, they will be rewarded with their very own Eden Bear and Eden Medal at our celebration event to celebrate their achievement.
Each activity will be linked to a specific theme such as Forest School, Gardening, Charity, Healthy Body, Cookery, Friendship, Mindfulness and Life Skills amongst others.
Our first event took place on the 18th January and the Early Learners and Reception classes gathered in the School Hall with their parents and grandparents for a special session learning all about Mini First Aid and what to do in an emergency!
Led by Hayley, our Baby Room Supervisor, we learned all about the number to call if we need an ambulance (999!) and practised on our pretend telephones how to press the numbers. We also watched a video on what information we need to tell the person at the end of the call. We explored stethoscopes and white coats while bandaging our teddies who had hurt themselves and talked about what to do if someone is allergic to something and needs an EpiPen.
Reception class even watched Mrs Bartholomew in the recovery position and bandaged their own mummies and daddies!
We can't wait for our next activity to make wonderful memories of our time in Early Learners and Reception!
Categories:
Nursery
Reception