A letter to Santa
This year, for the first time in over 40 years, I wrote a letter to Santa. And it worked! Within a couple of days of writing it, my wish was partially granted. I am now utterly convinced that the remaining parts of my wish will also happen and we will have a vaccine rolled out to the general population before Easter. Thank you, Santa!
Working with children is always a privilege but particularly wonderful at this time of year. You get to experience Christmas through their eyes. The tangible excitement begins to build from late November and the sound of children singing carols and practicing Christmas music for the Nativity fills the air. People smile more. Hope and expectation begin to blossom. As a big kid myself, I get to indulge in many conversations about Santa, Christmas celebrations and all the wonderful things that happen at this time of year.
So, what leads to a grown man writing a letter to Santa? Desperate and dark times! Without being aware of it, negativity had begun to take root in my mind. I had become very introspective and was focussed solely on getting from one day to the next, worrying about the next Covid curveball. To get me out of this spiral, I called on the magic of Christmas and sat down, pen in hand and wrote to Santa. I was not let down. It always amazes me how one small act can transform the way your mind works. Without underestimating the power of the Christmas magic, the process of writing that letter caused two things to happen. Firstly, it forced me to think about Christmas and all the memories that it holds, and secondly, it made me look to the future. A small spark of hope was ignited and that is all it took. I am now able to look beyond Lockdown and Tiers and see a future that allows our children to thrive in the multitude of experiences that this lovely little school offers. I am genuinely very positive about the future of Edenhurst and as a team we have great plans to continue moving the school forward. 
This is my challenge to all of the Edenhurst community. Why not write your own letter to Santa?  Give the magic of Christmas a chance.
Mr Hibbert, Headteacher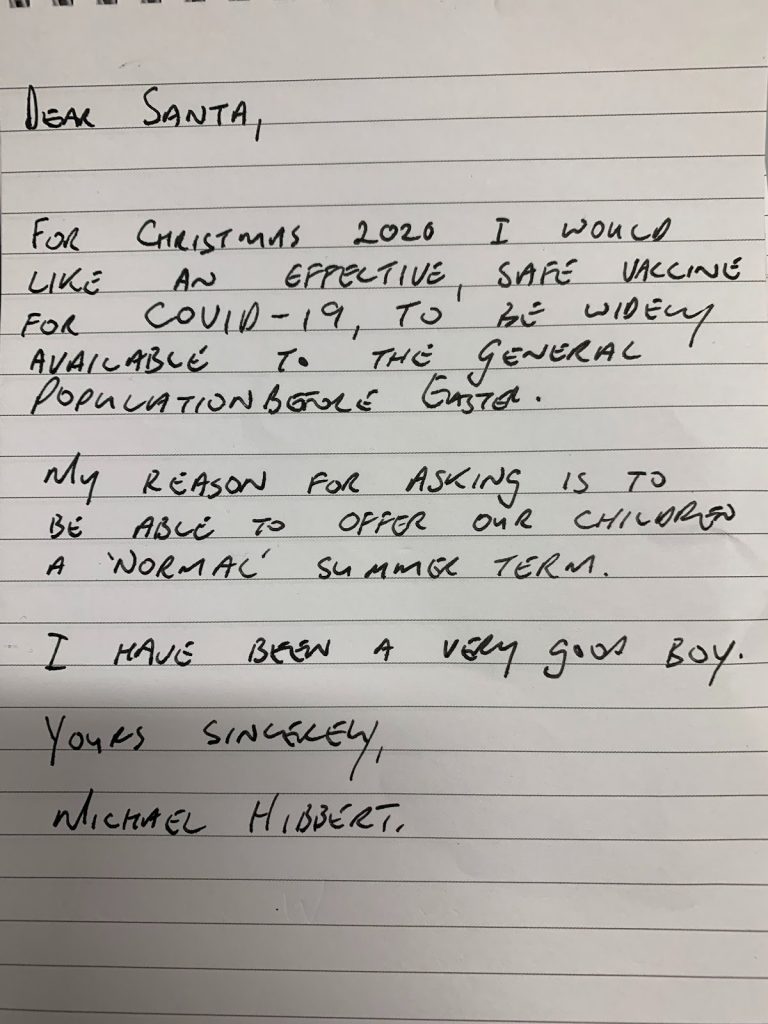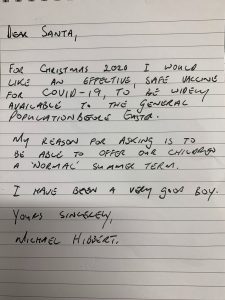 Categories:
School Blogs