Posted on 10th Jul 2020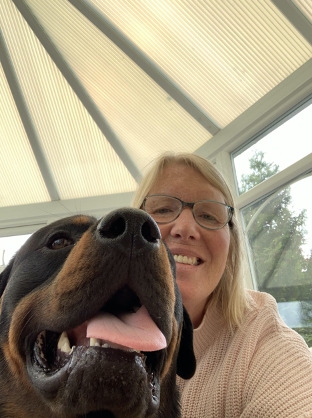 As we come to the end of the school year, in what has been the strangest term we have ever known, it marks my thirty years service at Edenhurst.
I started work at Edenhurst in September 1990 as a part time teacher of PE and Games. I had three sons at home, all under the age of four, so it was a lovely rest coming to school!
Sport has always been my main passion and I absolutely loved my job. I got a great thrill teaching basic throwing and catching skills to the Pre-Prep children and seeing them develop those over the years to become top class performers. I have had girls become county netball, badminton and hockey players and even represent England. Boys have played for various football development squads, county and international rugby players and cricketers. I have seen children become good club athletes and swimmers.
It is also a privilege to have taught some parents who are now sending their children to Edenhurst.
Over the years, school has changed in many ways: the small nursery was extended into the lovely purpose made building we have today and extensions to the ground floor added the two classrooms which are now Early Learners and Reception. The offices were moved and extended downstairs and even the gardens were transformed into the lower carpark. The old concrete surfaced tennis courts were replaced with an all weather astro-turf, increasing its use. Edenhurst became part of the Bellvue Group of Schools and then two years ago, we had a change of Head Teacher. Every change marked a new chapter for school and Edenhurst has flourished, going from strength to strength. New teaching and learning methods replaced old ones and it is wonderful to see children taking ownership of their learning- we have come a long way from the old 'chalk and talk' that I grew up with!
My role at Edenhurst quickly developed from part time PE teacher to full time Head of PE and Games and Class teacher, firstly to our year 7 and 8 pupils, then Year 5 and finally to Year 4. I was invited to be on the Senior Leadership Team and relished the extra responsibilities. Two years ago, (with advancing years!) I reluctantly decided to hang up my boots! I was offered the post of SENCo on a part time basis and readily accepted! For my new role I had much learning to do! I attended various courses and gained new qualifications. Needless to say, I love my new role! I do sometimes find myself gazing out of the window looking at the PE lessons and miss them very much though!
Being part time has given me the chance to enjoy more time at home with my dog Bruce. As well as sport being a passion of mine, dogs certainly are too. It is lovely to go on long walks with Bruce. I used to enjoy swimming, running and basketball; I ran the London Marathon in 2002 and had the honour of playing basketball for the England U23's many years ago! My running days ended when I had a knee replacement due to wear and tear so I took up cycling. In 2018, I took part in the Ride London 100 miles cycle. Recently, I have bought a kayak and am enjoying some fun on our beautiful local canals.
I have always looked upon Edenhurst as my School family and this has remained so for thirty years. I feel extremely lucky to have taught so many fantastic children over the years and look forward to this continuing in the future.
Happy holidays to all!
Categories:
School Blogs