Posted on 10th Jul 2020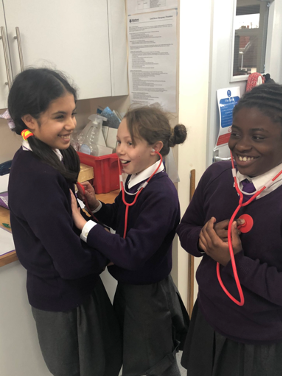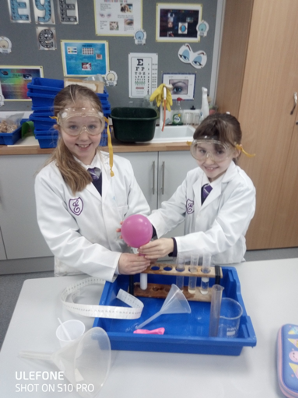 Music is such an important part of education and I am so privileged to work at a school that totally supports and encourages music. Having specialist teachers really gives Edenhurst the Edge.
I have had the luxury of performing and teaching music for over 30 years. My life would not have been the same without music in it. I have been deeply saddened that after all the work we have put in this year, learning a huge repertoire of music, that the children did not get the chance to perform due to the pandemic. I especially feel for Prep 6 who never got the chance to do 'Annie'. However music is the one thing that has kept us sane during these strange times.
Music is everywhere! I set the children a challenge to name as many places where music exists. The list was endless. Music has so many benefits. It helps us through our best days and our worst days. Music is calming. Music in childhood accelerates brain development, stimulates intellectual,social,emotional,motor skills, language skills and general literacy skills.
Singing songs helps the children to learn the sounds and meanings of words and for developing a good memory. Dancing helps children to learn motor skills and express themselves through rhythm. Music brings people together and helps to form deep lasting friendships. It helps us to process emotions and makes us feel happy.
Learning an instrument  is great fun and teaches children about commitment, dedication, hard work and perseverance.  The rewards are second to none.
I would like to finish by thanking the fantastic team of visiting music specialists who are not just my colleagues but my friends and make the music department one of the best. I feel truly blessed to work here at Edenhurst with such lovely children
******************************************************
As most teachers would testify, through your career you do become something of a 'Jack of all trades', picking up skills in lots of different areas and subjects. However, your one true love will always be your specialist subject; the one you enjoyed at school, continued on through university and came full circle to teach. For me, this is where the advantage of specialist teachers really plays out. I have taught in a variety of settings, with specialist and non-specialist language teachers, all of whom are dedicated but to teach from the heart, inspiring children with your passion and love for the language and culture gives students the Edge.
Languages here at Edenhurst begin right from the very start in Early Learners, developing confidence and enjoyment through songs, actions and games. As they go through school, the foundations they have built in Reception & Pre-Prep are cemented with a second and third language, so children can begin to appreciate the important links between our cultures through words. The strong groundwork pupils have developed through their time at Edenhurst will set them up for a lifetime of language learning, both foreign and their own, at secondary school in GCSEs, Sixth Form and beyond.
****************************************************
"Did you really used to be a scientist?" or "You don't look like a real scientist" are just some of the comments and questions that you get as a specialist science teacher at Edenhurst. I have had the privilege of teaching science at Edenhurst for nearly 10 years and the enthusiasm and interest that the children show when they bounce over to me for their science lessons continues to inspire and challenge me.
Hands-on activities, thinking tasks, experiments and investigations are the best way to help children explore, question and develop an understanding about science. So, how lucky am I at Edenhurst to have the luxury of a science lab where I can share my passion for science and practical work with the prep form children in a safe environment where… it's ok to be messy, to often need to try things out more than once, to be curious and question, and to not always get the answer that you might expect.
Developing a love of science really does start at Edenhurst from the nursery years all the way through to Prep 6. It is important to engage and enthuse the children by making learning fun, whilst still teaching them the important concepts that will set them up for their eventual journey into secondary school. Having a background as a scientist certainly helps with some of the trickier questions that the children think of and I can also honestly then say to them that "yes… predictions, bar charts, results tables and conclusions are used everyday by scientists all over the world"!
Being a specialist teacher at Edenhurst also allows me to spend 4 years teaching the children throughout their KS2 years, which enables me to assess and monitor their progress over the years, but most importantly it enables me to truly get to know the individual character and strengths of each child, so that I can help them to grow and flourish in all areas of science, knowing that when they leave Edenhurst in Prep 6 they are well prepared, curious and raring to use their practical skills and lab coat.
Categories:
School Blogs