Posted on 14th Feb 2020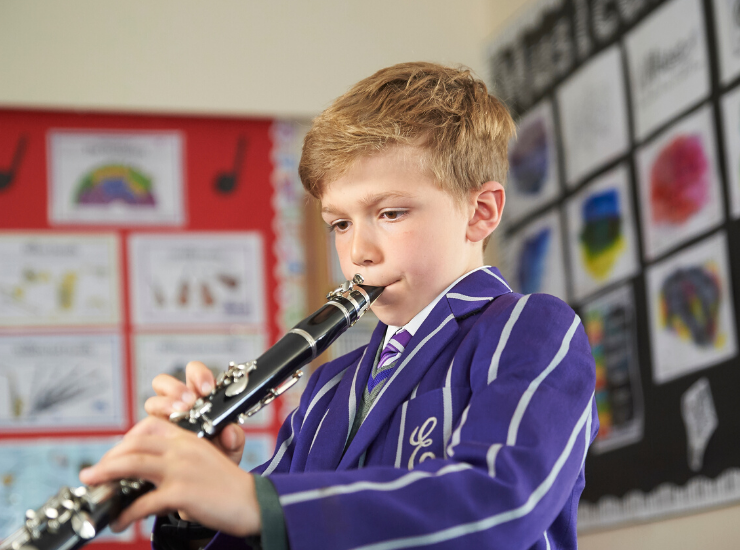 Music is a very important part of education. The benefits that music gives are invaluable. I have the privilege and honour of working with all of the pupils at Edenhurst, preparing them for numerous concerts, plays and church services, as well as performances out in the community.
Music allows pupils to gain in confidence and to be creative and social. It aids independent learning and promotes self-discipline. Learning to sing or to play an instrument can help to improve listening, communication and to develop important numeracy and language skills. It also allows us to explore and reflect on our emotions and thoughts.  
We are extremely proud of our musicians at Edenhurst. Each week there are 98 music lessons that take place, which is fantastic considering that there are only 123 pupils in the school. Both myself and our team of superb visiting specialist music teachers offer a variety of disciplines including piano, voice, strings, woodwind and percussion.
The latest ABRSM Special Visit was a huge success and I am pleased to announce that all pupils that were entered for their exam passed with very good results. These include:
Sienna Ayres (Grade 1 Piano – Merit) 
Shaunak Sivaraman (Grade 1 Piano – Pass) 
Lucy Armitt (Grade 2 Singing – Pass) 
Sanya Pathak (Grade 2 Singing – Merit) 
Lizzie Lovatt (Grade 2 Singing – Pass) 
Shakti Annamalai (Grade 1 Singing – Merit) 
Matty Jacob (Grade 3 Singing – Merit) 
Aaron Singh (Grade 1 Alto Saxophone – Merit) 
Finally, we are busy working towards our Spring Concert which takes place on Thursday 12th March at the Forum Theatre, Hanley. Our children also have been given the opportunity to perform with other Bellvue schools on Friday 20th March at the Royal Northern College of Music, Manchester.
Many thanks for all your continued support for music.
Mrs S Jones
Categories:
School Blogs