Posted on 14th Feb 2020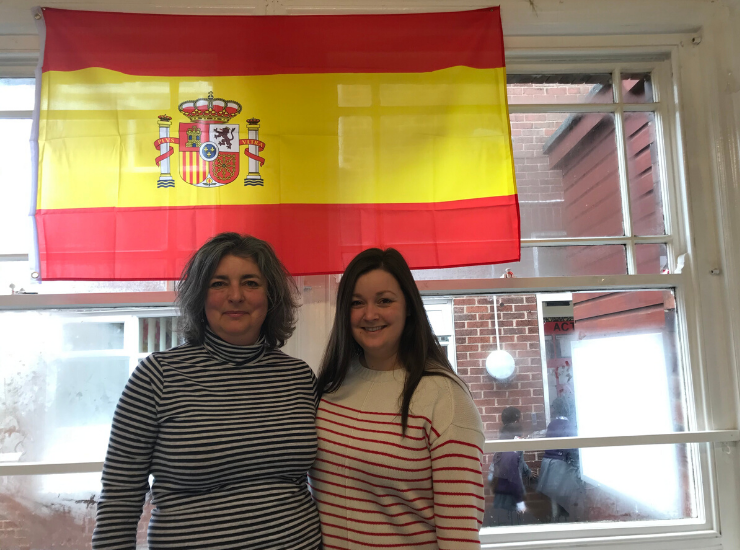 How to sum up 14 years of working at Edenhurst?
As a former pupil myself, I was thrilled to be able to return to the school in 2005, the year the new nursery buildings opened. This is where French begins at Edenhurst with songs, rhymes, puppets and fun! As well as teaching Spanish to ACE (Year 7 and 8), I also spent many years teaching French in Key Stage One. Children from Prep 4 onwards may remember me more as Madame Smith than Señora!
Over the years, I have noticed that Edenhurst pupils taking up Spanish in Preps 5 and 6 are able to make powerful connections between the French they are so familiar with and a new language. They are unafraid of new punctuation, new pronunciation and fascinated to learn about the cultures of Spanish-speaking countries. I am also so happy to hear children remembering lessons and songs we shared many years ago with enthusiasm, like cheese tasting, butterfly songs, and passing round giant ice cream cones! I have always enjoyed taking learning outside the classroom, whether it be the playground, the field or occasionally even another country! Experiences at the chateau in France and in Barcelona have hopefully been happy and joyful and will inspire them in future to be great communicators and appreciative tourists too.
I am going to miss my teaching colleagues very much. As a team, they are so dedicated to the care of the children in the school every single day. I will also miss the children with their cheerful endeavour, curiosity and energy! My job as a teacher educator in Initial Teacher Training is important to me as I am a part of providing fantastic teachers for the future, as well as ensuring that languages for primary age children are being put firmly on the map for all children. It has been my privilege to teach at Edenhurst for so many years and as I take the next step in my career, I shall treasure the memories of my time at the school. I am fortunate to be handing the reins over to Clare Priest, who, as a former pupil of the school herself will be taking languages forward in the Edenhurst tradition – with dedication and passion.
Au revoir to you all but not adieu – I hope to return for a visit very soon!
Kate Smith
Categories:
School Blogs