Posted on 13th Aug 2019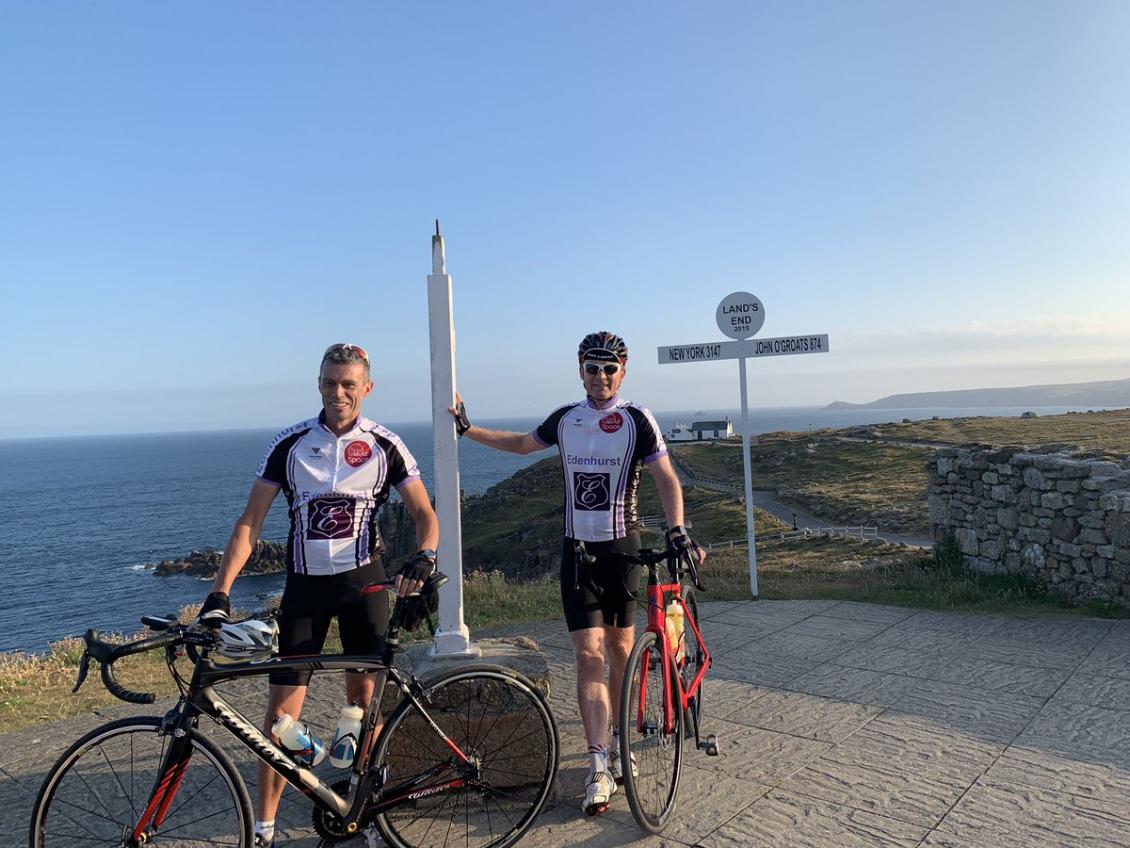 A Newcastle charity for disabled children and adults is set to benefit from the fundraising efforts of staff and pupils from Edenhurst Preparatory School.
Two of the Edenhurst staff, Mr. Hibbert and Mr. Barber, completed a charity cycle ride from Lands End to John'O Groats during July, raising around £5,000. The team cycled 912.9 miles and 46,929 vertical feet over 10 days.
The School are donating half the funds raised to Our Space and the other half will be donated to the Edenhurst Parent and Teacher Association (EPTA), who are raising money towards resurfacing the School's playground.
Our Space is a local charity that provides unique social and recreational opportunities for children and adults with disabilities from its specialist facility, The Brook Centre, in Newcastle-under-Lyme.
Mr Hibbert, Headteacher at Edenhurst Preparatory School, said: "I have never cycled 100 miles in one day – let alone 100 miles for 10 days consecutively! The ride was a huge challenge, but I truly believe that we have a responsibility to act as role models for our children.
"We want our children to be adventurous and healthy and we should lead the way. So, a couple of months ago I dusted of my bike, dug out the Lycra and began a journey towards John O'Groats. It certainly wasn't easy but I am delighted to have completed it and to have raised so much money for our nominated charity."
Mr. Barber, Director Of Studies at Edenhurst, said: "We would like to thank all our many sponsors for their fantastic support and generosity. The Edenhurst community really got behind the ride and spurred us on along the route."
Donations can still be made via the Just Giving page: https://www.justgiving.com/crowdfunding/epslejog2019 
Categories:
Uncategorised