Posted on 8th Jul 2019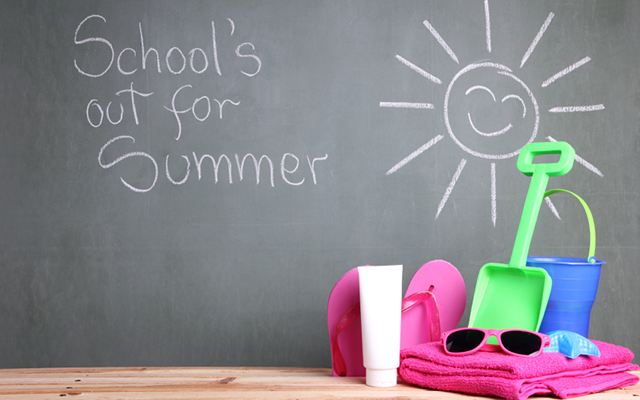 The academic year will soon draw to a close; children nationwide are relishing the thought of six or so weeks away from the classroom. The holidays will undoubtedly give children well-earned respite from the routines of term-time, with outings, catching up with friends, bike rides, park trips or making dens replacing English, Maths and Science lessons.
A question that many parents will be asking themselves as the schedule so quickly changes pace is: how do we have fun over the summer without the children losing everything they learned during the school year?
Enriching the summer holidays with a range of different experiences can only serve to prevent learning loss and encourage children to strengthen, rather than lose, their well-earned skills.  
So what can parents be doing?
It is important to find a balance between sustaining skills learned at school and finding enriching learning experiences.
Opportunities are endless; however, if you are seeking some inspiration, below are 10 useful ideas:
1. Create a summer bucket
During the holidays, children will encounter an array of different experiences. Rather than noting them down in a diary, encourage your children to collect souvenirs such as postcards, maps or photographs and place them in a bucket to be shared with their peers on return to school.
2. Create a scavenger hunt
The educational opportunities here are endless! Set a list of items to find in the natural environment or make and hide different letters, numbers, objects or shapes; suggestions here.
3. Encourage a love of reading
Reading expands the mind and the imagination! View a list of 100 books that children should read before leaving primary school, here.
4. Cook
Teach children the valuable life skill of cooking; your son or daughter may be the next Raymond Blanc or Nigella Lawson! Visit www.childrensrecipes.com for ideas. The site includes measurement reminders, safety tips, and suggestions for involving children in the cooking process.
5. Make music
Create musical instruments from materials found around the house; for which you may need some inspiration. Enchanted Learning provides instructions for musical instruments such as a rattle, a box guitar, maracas and a rain stick.
6. Be the best in the world
Spare paper lying around the house? Whilst recycling may be today's preferred and environmentally preferred option, why not ask your child to design an original paper aeroplane? 
7. Changing rooms
Perhaps with caution; children rarely have the opportunity to design their own rooms to best suit their individual needs. Invite your child to devote some thought to ways to improve his or her living space. Ask your child draw the layout of their 'new' room. The following questions can be used as a guide for their thinking:
– Other than sleeping, what do you do most often in your room? Play games? Work on a computer? Listen to music? Do homework? Entertain guests?
– What furniture or other items do you use most often? What do you use least often?
– What kind of storage do you need? A bookcase? A clothes' hamper? A desk?
– What do you like best about your room? What do you like least?
– How do you want to change your room?
8. Coal creations
Create an item of beauty from a lump of coal! With a few common ingredients, you and your child can grow a 'Magic Crystal Garden' with pieces of coal. 
9. Get in a rocket!
Soar into space by constructing Science Bob's Balloon Rocket. This is a simple science experiment using a balloon, string, straw and tape.
Finally, if you are by the sea, from Bahrain to Bognor…..!
10. Build sand castles
An age-old activity but also with hidden opportunity! Encourage your child to talk about science; how wet sand moulds better than dry sand, about maths; build a collection of castles in different shapes and sizes. Be creative and make different designs and why not add some History? Gothic or Norman? Which keeps the (water) enemy at bay?
Categories:
School Blogs