Posted on 15th May 2019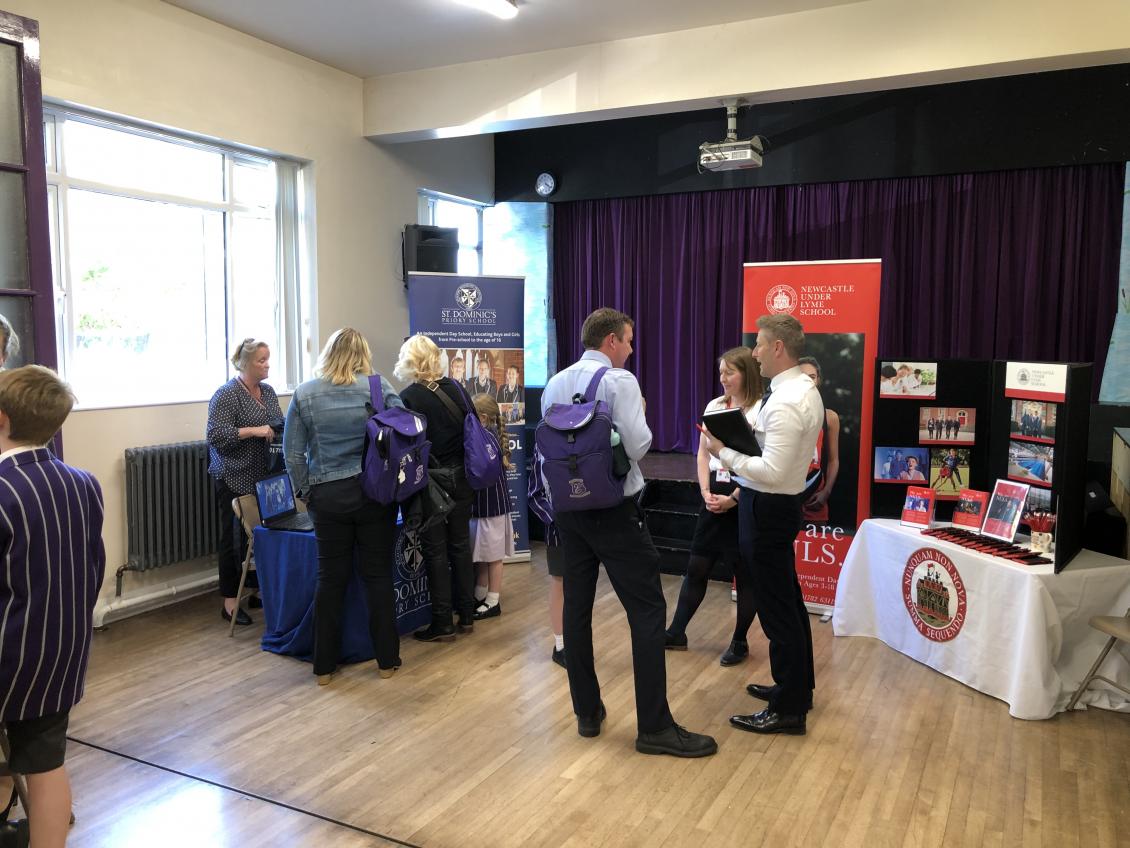 Edenhurst held its biennial 'Senior Schools Circus' this month.  This was our third such event and gave parents (and pupils) the opportunity to meet representatives from our partner senior schools without having to travel far from home.  Our ongoing communication and strong relations with these schools brought nine schools from Staffordshire, Cheshire, Shropshire and Lancashire to give parents the opportunity to see what is possible for children post-11+.
We were delighted to welcome representatives from the following schools (click on their name to take you to the school website):
All very different in character and yet all offering a 'best fit' to pupils from Edenhurst.  Those attending from the schools were very complimentary about the conversations that they had, in terms of the length and depth of discussion and the questions that they were asked.  Similarly, it was pleasing to hear back that parents found the event worthwhile and interesting and for a number, that preconceived ideas about where their child would go post-Edenhurst had now shifted following their discussions! Our Senior Schools Circus will be in May 2021 (for those currently in Form 1, Form 2 and Prep 3 again!)
We look forward to the next round of conversations with parents in the Prep Forms about future schooling.  It's never too early to begin planning for the next steps.  Please make an appointment to speak to Mr. Barnes in the first instance (click here to email directly).
Click here to see a selection of photos from the evening. 
Categories:
Uncategorised