Posted on 9th May 2019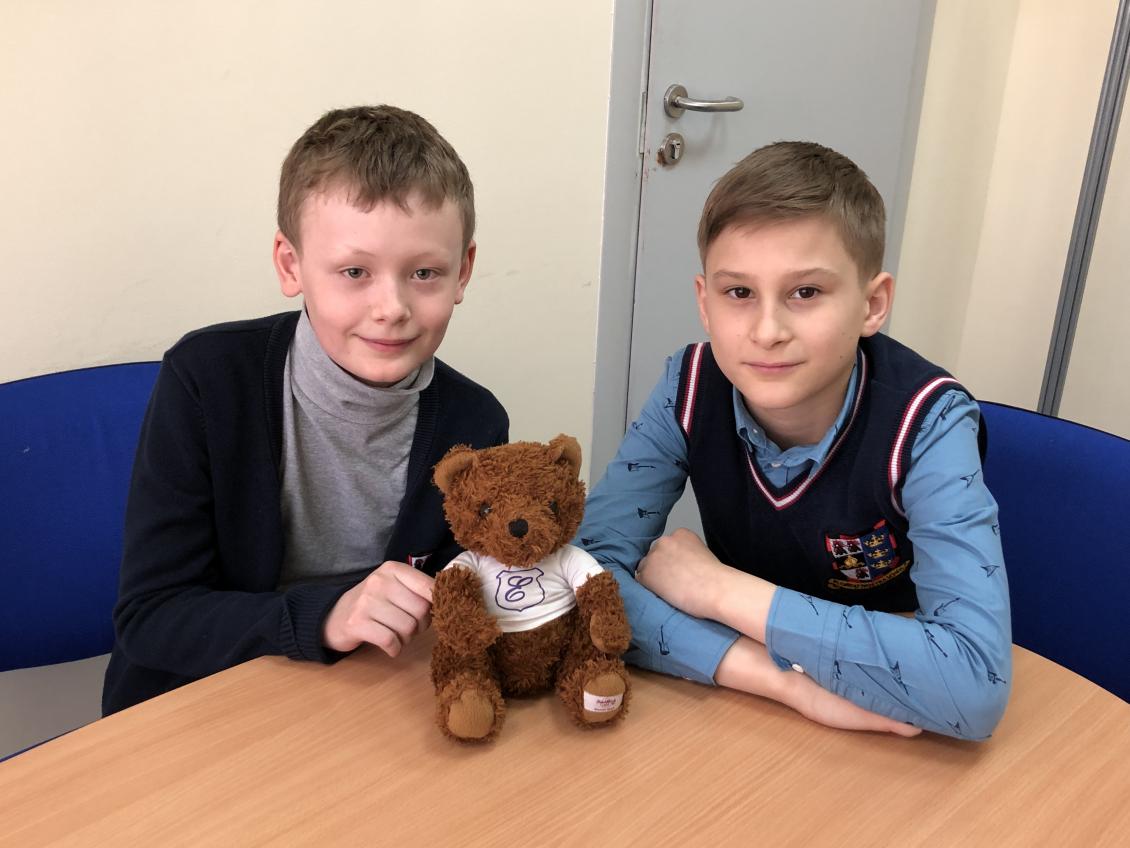 Thank you to all those who, during the Easter holiday, 'liked' the pictures of Eden Bear on his travels in Moscow (click here to see some more).  He had great fun visiting different places around the Russian capital and trying different foods.  Amongst the places that he visited was one of the international schools, to find out how similar or different it would be from Edenhurst.
The British International School is the oldest UK curriculum school in Russia, celebrating its 25th anniversary this year.  It is one school on five sites across the city, taking children from three to eighteen years of age.  Children join speaking little or no English and leave having gained IGCSEs and either 'A' Levels or their IB, depending on which part of the senior school they choose for their studies.  They may also follow the Russian state curriculum, beginning at seven and gaining their 'Attestat' at eighteen years of age.
Although there are over thirty different nationalities within the whole school, its backbone is Russian.  Most of the international children stay for four to five years, whereas the Russian students will stay for up to fifteen.  They provide a sense of continuity, as well as the history and culture of the school.  The majority of Russian students complete their schooling at BISM, with only a small number now leaving in Year 7 or Year 9 for the UK's independent sector.
The school is accredited by British Schools Overseas (BSO) and has membership of the Council of British International Schools (COBIS) – an overseas version of the Independent Schools Inspectorate.  Strong parental support, coupled with a stable body of staff – they are only recruiting for three new staff across five sites this year! – and a more predictable environment within Russia means that there is a stronger base for the whole school community.
Walking into the Central Campus Primary School – its newest school, opened in 2007 – the School Council's notice board showed the current list of requests.  'New games for the classrooms; more equipment for the playground'…not too dissimilar from our own!  Lucas (the Head Boy, from Denmark) and Julius (French/Swedish) are both in Year 6 and have each spent 3.5 years at BISM.  They talked about their experiences there.
What do you enjoy about studying in an international school?
Lucas: It's really interesting to meet children of different nationalities.  People are very polite and welcome us to a lot of things that we do.  The teachers are very kind and help us to learn.
Julius: Going to an international school helps us with learning new languages and making friends from other countries.  Everyone respects each other, is kind, helps each other – I like that.
What are the main differences?
L: The language, the events and Russian culture.  I love sports day, the summers fair, the talent show and International Day.  My favourite day is the first day of school – coming back to meet friends and see new ones.
J: The way that we move up to a new year group and find out what they are going to learn.  I really enjoy talking more than one language – now we learn English and also Russian.
L: In Denmark the alphabet is similar but with three extra letters – it's fun to get to friends to try and pronounce the words when they don't know the alphabet.
What is your favourite thing here?
L: Practising for different performances – I enjoy making the audiences laugh!
J: I think the beginning of the year, making new friends – helping to welcome them here.  I remember what it was like being new and how important it is to feel welcome.
How long do you have left in Moscow?
(Both). A year and a half.  We're a bit nervous about leaving – know that it will come but want to enjoy the rest of our time here and make lots of memories.
Many thanks to Dan Kelly, Head of Primary at BIS Moscow, for his input and accommodation in making this article.
Click here to find out more about the British International School, Moscow, or find them on social media:
Categories:
Uncategorised