Posted on 8th Apr 2019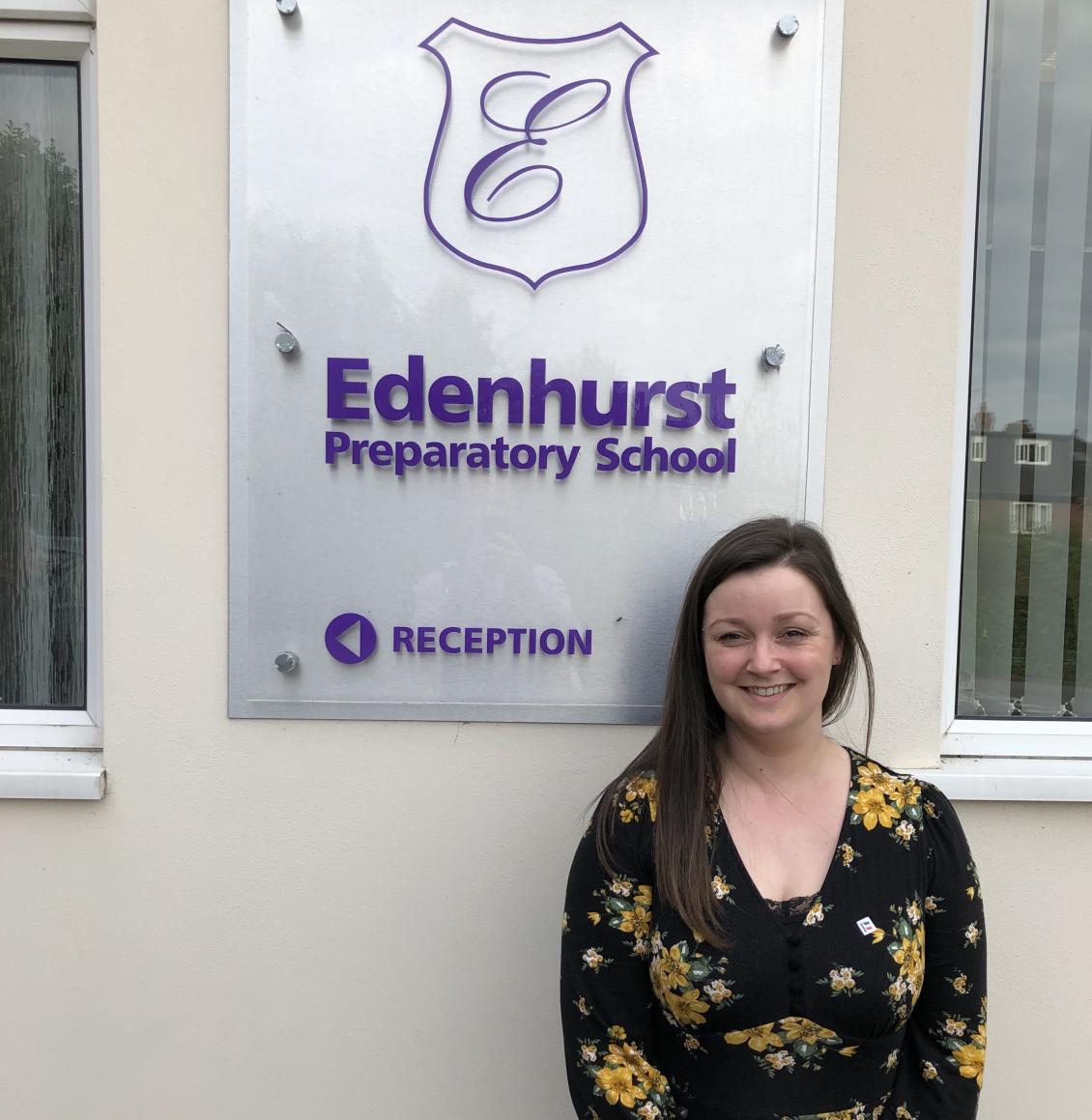 We're delighted to welcome Clare Priest to Edenhurst as our teacher of French.  Find out about her below…
What attracted you to the role at Edenhurst?
Edenhurst is an incredibly special place to me as I was a pupil here just a few moons ago; I had a magical education here and made friendships that have endured to this day. When I saw an opportunity come up to combine my love for languages with Edenhurst, it was not to be missed. I am still pinching myself that I soon get to walk in the footsteps of the teachers I was taught by, those who formed and shaped my future so carefully.
What skills and experience can you bring to Edenhurst?
I have been a French and Spanish teacher at a local secondary school for the past 7 years and in this last year I have simultaneously been working in four local primary schools on a peripatetic basis, teaching languages to children between the ages of 8-11, promoting an early interest in foreign language and culture. I have been fortunate to have worked in a very successful secondary school with a progressive and reflective culture. I feel the continuous focus on improving our teaching and learning has enabled me to become a creative, modern teacher. My passion and drive is to promote a love of foreign language learning; to develop confident and independent French speakers through engaging and vibrant lessons whilst incorporating French and francophone culture.
Why did you decide to become a teacher?
I had worked in different industries before moving into education, including spending a few years living in South Carolina, USA. My return to the UK afforded me the much-longed for opportunity to return to university as a post-graduate to become a teacher. I have never looked back!
What's the best thing about being a teacher?
For me, without a doubt, the best thing about being a teacher is the relationships you build with the children; they are your everything as a teacher. Another reason I am looking forward to my move to Edenhurst is to be able to get to know every child in the school really well and to watch them grow. To be a part of the close-knit community here and to have a positive impact on the future of the pupils at Edenhurst will be a real privilege.
What do you enjoy doing in your spare time?
Outside of school, my two daughters keep me pretty busy with their full packed activity and social calendars! As a family, we love to be outdoors, walking our dog and meeting up with friends and extended family. For me, I enjoy writing and hand-lettering, running (no marathons!) and watching foreign language drama series.
Categories:
Uncategorised