Posted on 8th Mar 2019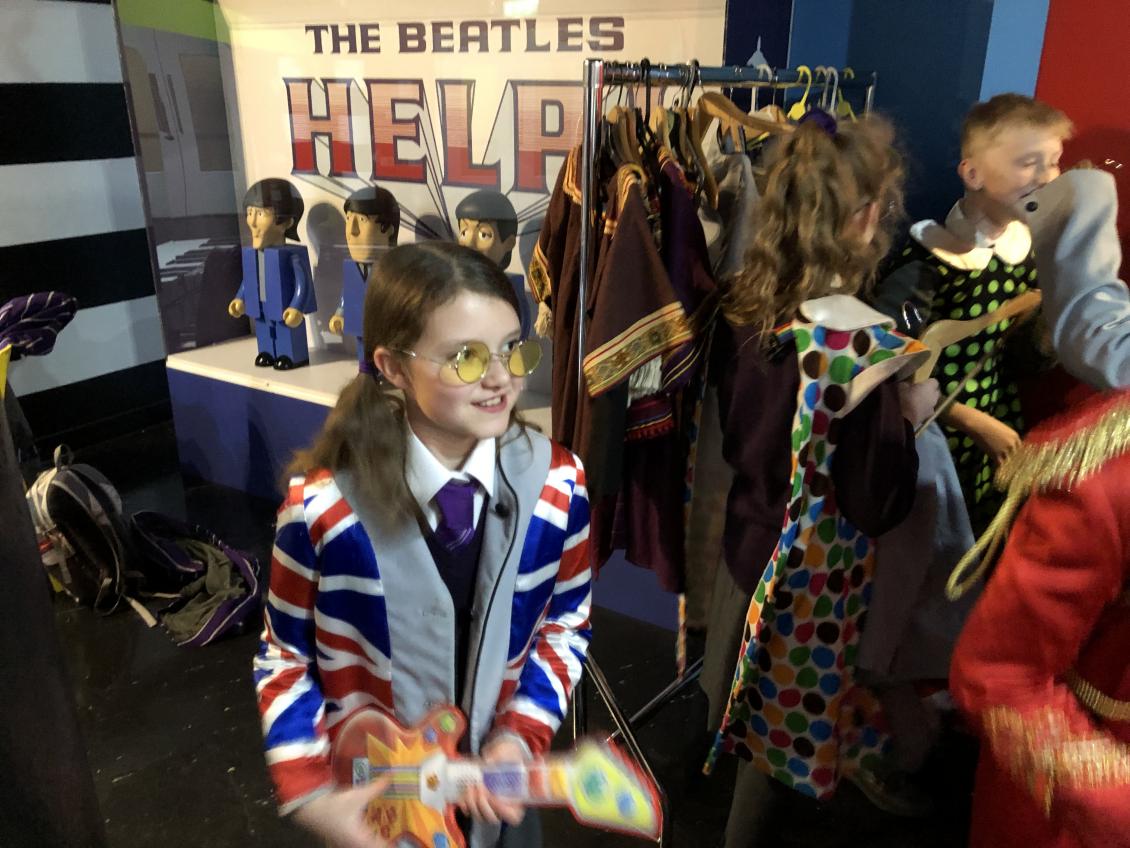 On Tuesday 5th March Prep 6 headed up 'The Long And Winding Road' to Liverpool as part of their History studies, in order to learn more about the music of The Beatles and about John Lennon in particular.  It often gives parents – and grandparents – a smile to learn that The Beatles is part of our curricular studies because it seems too recent to be considered as history, but looking at it from the point of view of an eleven-year-old…it is in the last century and therefore seems like a long time ago!
The children enjoyed experiencing the audio-visual tour and learning about how The Beatles met, visiting reconstructions of different iconic sites in Liverpool including The Cavern Club and NEMS.  All were struck by the video of 'Beatlemania' – fans screaming and being carried away by policemen.  Growing up in an Internet-centered world, it is difficult to appreciate how much of an impact these four young men had and the influence that they had.
At the end of the tour there was a new exhibit: Beatles in India.  This told the story of the time that they spent there, and about George Harrison's interest in the culture of India.  Jiya and Arjun reported that the smells were authentic as well!
After lunch, the children enjoyed some interactive sessions with Nick, Sophie and Annie – Nick and Annie have worked with Edenhurst previously, and remembered us by our "lovely smart uniform – we remembered you as soon as you came in!"  The children learned how to play vinyl records and that vinyl is enjoying a resurgence in popularity.  They enjoyed dressing up in 1960s clothing and dancing to tracks such as 'Twist and Shout'.  The magic piano was the biggest hit, though, with the children working in teams to play different, selected Beatles tracks using their feet!
Thanks to all at The Beatles Story for a fantastic 'Day In The Life' of one of our favourite bands!
Click here to see some pictures from our visit.
Chris Barnes
Categories:
Uncategorised