Posted on 15th Feb 2019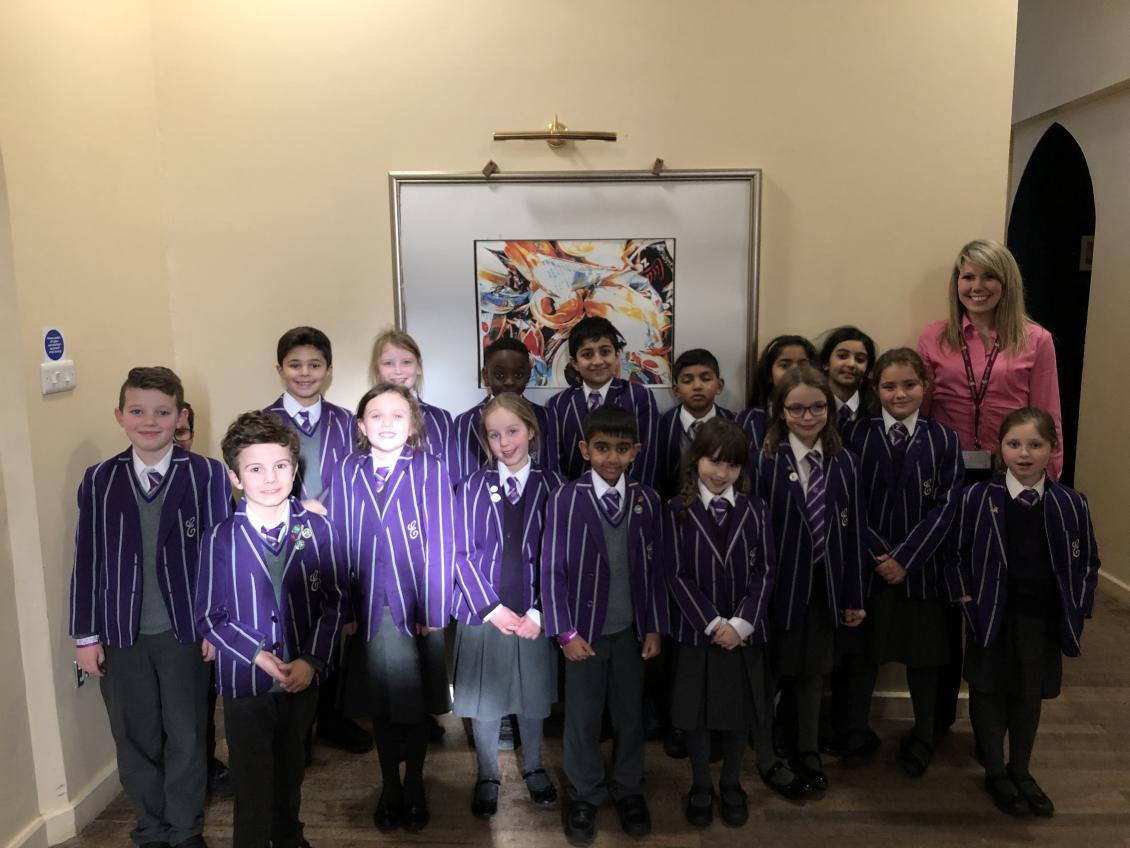 It has become one of our newer traditions that we take one of the Prep Forms to Denstone College in the Hilary Term for a Drama Workshop.  This year, it was the turn of Prep 4 to make the short journey to Uttoxeter and spend an engaging afternoon with Mrs. Abson.
"Hogwarts!" was the call as we came up the driveway.  For some, this was the first time they'd visited a senior school, and the approach to Denstone certainly is impressive!  On entering, our first port of call was the dining room and the excitement of being able to take their food from the servery – definitely something to look forward to in a few years' time.  A filling meal got us ready for the afternoon, and it was fun to play 'spot the Edenhurst Alumni' in the dining room!
We went up into the drama theatre afterwards and enjoyed a repertoire of activities, including learning how to use our facial expression, tone, pitch, body language and imagine the character that we would be based on one single prop – a wig, an item of clothing etc.  There were some extremely funny interactions going on and everyone enjoyed watching the paired and small group work when they presented to each other.  The mimes and balance work were also well done.  Prep 4 all joined in and enjoyed themselves.
Thank you to Denstone College and to Mrs. Abson for providing us with this opportunity once again. 
Click here to see some photographs of our visit!
Categories:
Uncategorised