Posted on 3rd Dec 2018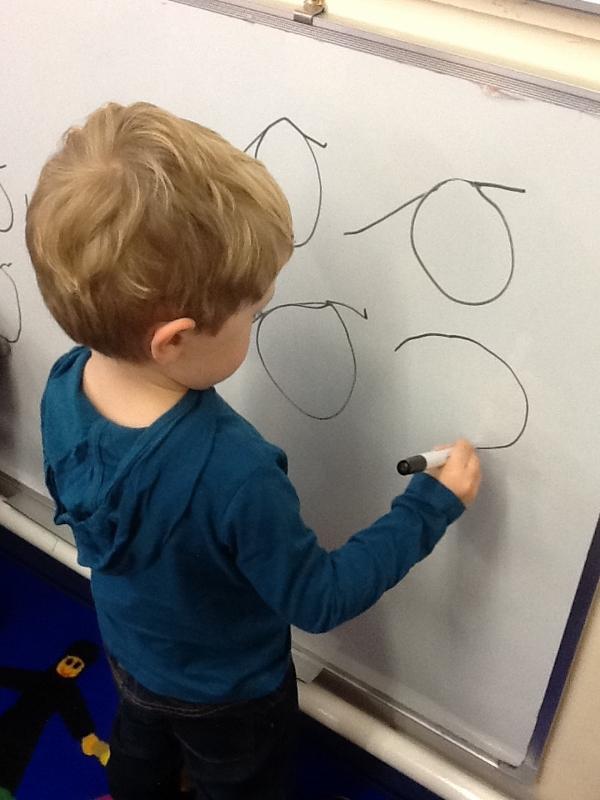 We have now been in the Early Learners for nearly a term and look at how our pencil grip and control has developed! We have transformed from early mark making into forming letters and numbers, with many of us recognising them and being able to distinguish the difference between each letter.  Many of the children give meaning to marks as they draw and paint and are beginning to show an interest in signs in the environment. Most of us can now select our name card from the basket and nearly all of us can recognise the initial sound in our own name and the names of others in the group. We are all making a fantastic effort to write our own names and will soon be practising our surnames.
As they continue to develop their language and communication skills through conversation, songs and stories and fine motor skills through threading, painting and drawing the future is looking extremely bright for Early Learners!
Click here to see some more photos of our Early Learners.
Mrs. Pugh, Mrs. Bradley, Mrs. Stephens, Miss Hudson, Miss Hulme and Mrs. Smith
Categories:
Uncategorised