Posted on 4th Oct 2018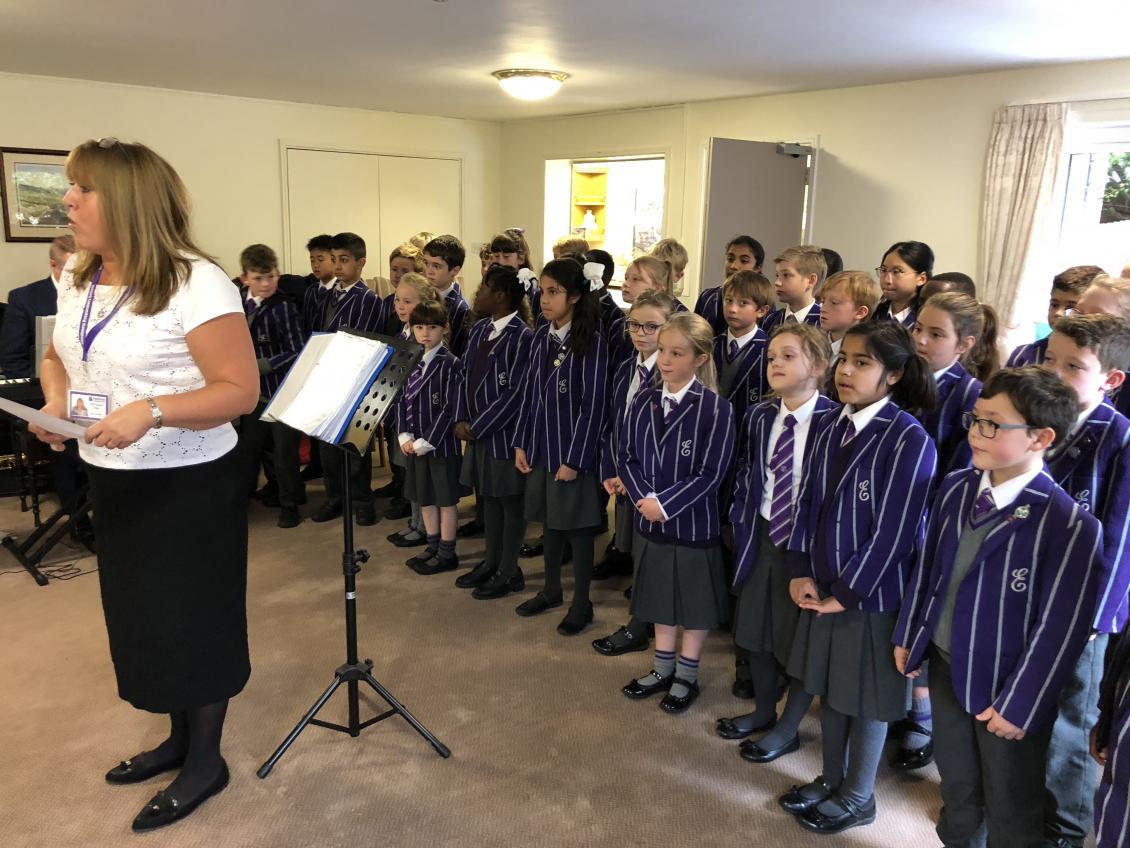 It has become a tradition in recent years that the School Choir's first outing is to Beaumaris Court, a home just along the road from Edenhurst, in order to perform for the residents.  This week the choir walked the short distance along and entertained them with a selection of pieces.  The whole choir sang from a selection that they have been learning together, including 'One Fine Day'; 'We Are The Young' (which prompted a few of the residents to point out 'yes – and we are the old!'); 'When You Wish Upon A Star'; and 'What A Wonderful World'.  A number of the children performed solo pieces: Noah and TJ on the saxophone; Jiya on the flute; and Siya sang two pieces.  Sophia, Fope and Lucy also performed two pieces as a vocal trio.
Following the concert, the children all enjoyed a drink and biscuit, and walked around talking to the residents, who were delighted to share stories with them.
Opportunities such as this instill confidence into the children and there will be further opportunities for performance later in the term, both inside and outside of school.
Thank you to Mrs. Jones and Mr. Thorley for organising and leading today – what a super event!
Chris Barnes
Categories:
Uncategorised