Posted on 4th Oct 2018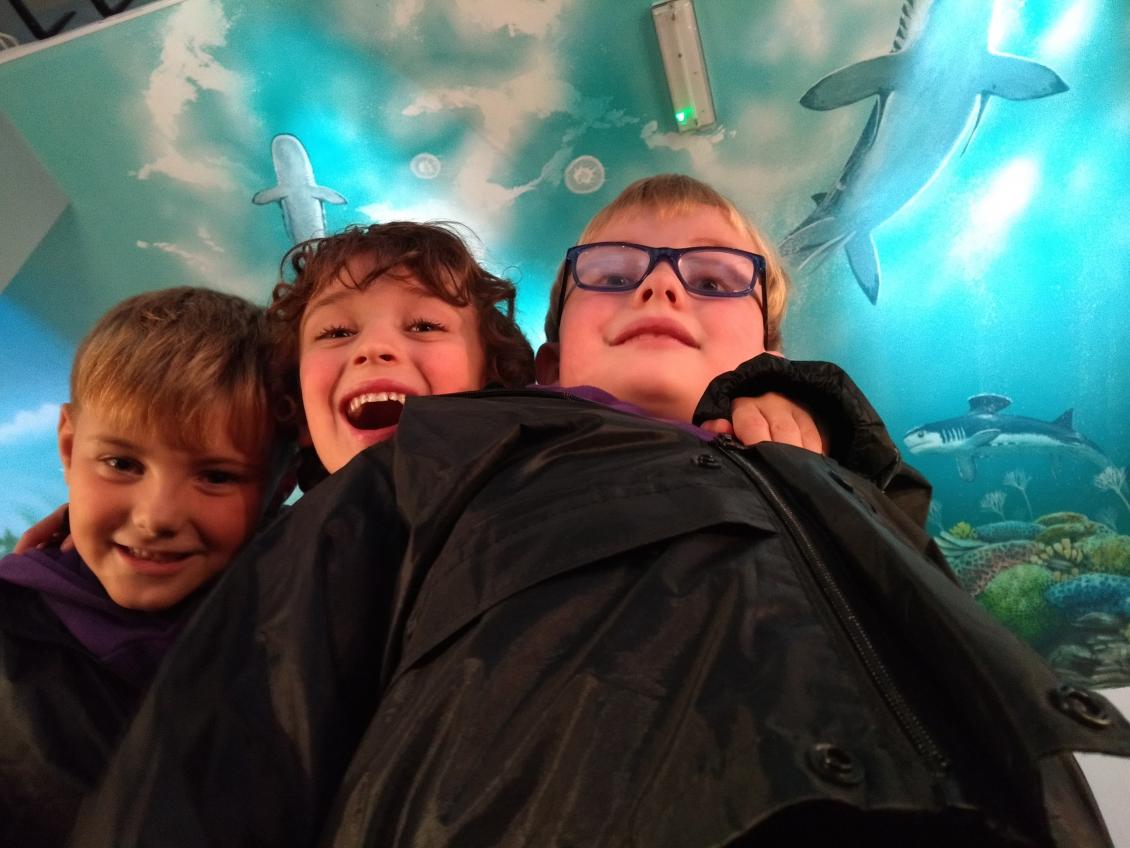 Form 2's first trip of the year proved to be a great (although rather wet) success! We drove to Buxton in the glorious sunshine and quickly started our underground tour of Poole's Cavern. We learned about the limestone and saw giant stalagmites and stalactites all around us. Luckily the rock dinosaur didn't like the taste of us but a few children dared to put their head in its mouth just to check it was friendly.  It was a little scary when the lights were turned off in the cave but we found out the meaning of true darkness.  After our tour learning about materials underground we had a quick lunch before walking up a steep hill into the country park.  Just as we thought we would never get to the top it levelled out and we found our fire area (with a tarp roof – luckily!).
Our instructor from Outdoor Genius talked to us about using different materials to make fire. We had a go with traditional flint and steel and tried to make fire by rubbing sticks together. We all had a go at making our own mini fires with cotton wool and modern fire steels (which wasn't as easy as it looked), then we were rewarded with delicious marshmallows that we toasted over the central fire. On returning to the bus we were very wet in the torrential rain that had arrived but that didn't dampen our spirits.
We had a great day and were INSPIRED by our fantastic guides. We ACHIEVED our goal of finding out about materials and their properties and had many new experiences that we will remember for many years to come.
Click here to see photographs of our visit.
Mrs. J. Heyhoe
Categories:
Uncategorised