Posted on 18th Sep 2018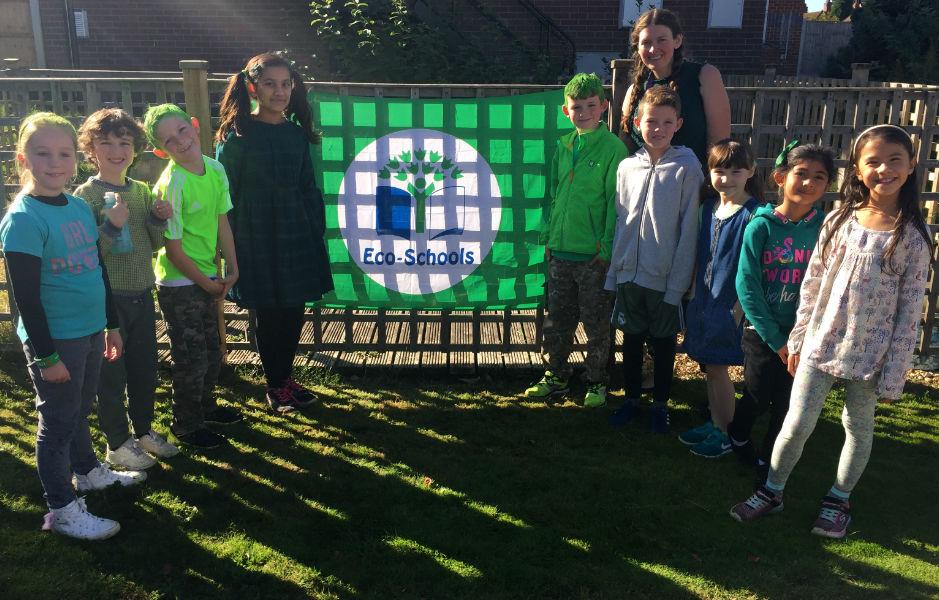 Edenhurst is celebrating being awarded the prestigious Eco-Schools Green Flag award, the highest award available to schools.  After previously achieving Bronze and Silver awards – and following a lot of hard work and commitment – the School passed a thorough an environmental review by the committee behind the scheme with flying colours.  This has enabled Edenhurst to gain the coveted Green Flag status. We will be proudly flying the new flag very soon!  Mike Hibbert, Headteacher at Edenhurst Prep School, said: "We are thrilled and very proud to have received this award. The award has been the culmination of many years' hard work to transform the environment and raise awareness of a wide range of eco issues, which are now embedded in the whole school curriculum."
He added: "Of course, none of this would have been possible without the immensely hard work put in by our Eco-Schools Lead, Mrs Heyhoe-Kirkbride, who has worked tirelessly to build up the committee and put the actions into place. It's an incredible achievement, and one that we hope we can continue to build upon in the coming year."
The School's Eco-Council, involving children from all year groups, have been involved in initiatives designed to save energy, reduce litter, recycle food waste, attract wildlife and improve the environmental performance of the school and wider community.
The children have also been busy developing and maintaining an allotment at Lyme Valley, planting flower beds at Berkeley Court, and even completing a number of litter picks in the local area. Last year, Edenhurst picked up two awards at the Newcastle in Bloom Awards, including Best Eco School.
For more information on our Eco-Schools work please click here.
Categories:
Uncategorised