Posted on 1st Jul 2018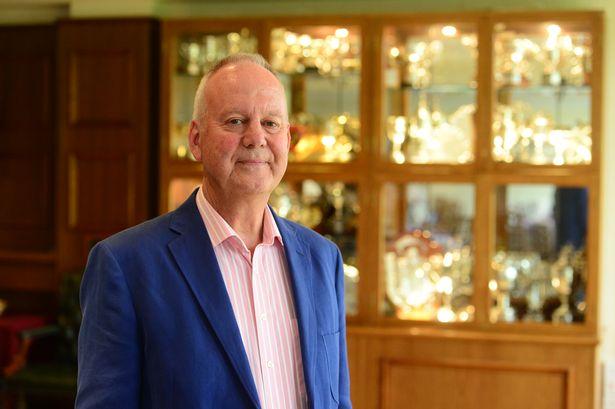 Following a successful 42 years at the helm, Headmaster Nick Copestick will be retiring from Edenhurst at the end of this academic year. His wife Suzanne will also be retiring from her teaching role and as Registrar at the school. 
Edenhurst Prep School was founded in 1961 when Nick's parents, Bill and Sylvia Copestick, purchased 'Edenhurst House' in Westlands Avenue, Newcastle, and immediately began converting the residential property into suitable premises for a school. 
Nick took over the Head's role from his father, Bill Copestick, in 1976, initially working alongside his parents for five years before they moved to Cornwall. Edenhurst has seen many changes in that time and survived three economic recessions but has retained the nurturing, family aspect that so characterised its beginnings.
After much expansion and extension, the Copestick family created a school boasting many excellent facilities, including a science lab, an art suite, a full Nursery complex, playing fields, tennis courts, and a kitchen of sufficient size to cater for rapidly increasing pupil numbers.
"I have never regarded my role as just a 'job' – it has been my way of life and I feel privileged to have shared that with Suzanne for the past couple of decades," commented Nick. 
"It is going to be a real wrench for us both to leave Edenhurst behind but we feel that the school is in a very strong position and that we have life goals we want to achieve before I, particularly, am not too old!"  
"I feel very proud of the school's many achievements since then; at the same time it is humbling to think of the hundreds of families and children (not least our own!) who have put their trust in us and we will carry very many fond memories of them and of the colleagues who have supported us and contributed so hugely to the successes over the years."
Michael Hibbert, currently Assistant Head (Senior Deputy Head) at Merchant Taylor's Prep in Hertfordshire, will become the next Headteacher of Edenhurst when Nick retires at the end of this academic year.
Michael said: "The minute I walked through the doors, I knew Edenhurst was the kind of school I wanted to be a part of. The sense of community and family was clearly evident. 
"Edenhurst is a place where children are the absolute priority and this resonates with my own beliefs. Meeting Mr Copestick played a significant part in me applying. I find it truly inspirational that he has devoted his whole life to this school and I am honoured to be given the opportunity to continue his good work."
Categories:
Uncategorised