Posted on 13th Jun 2018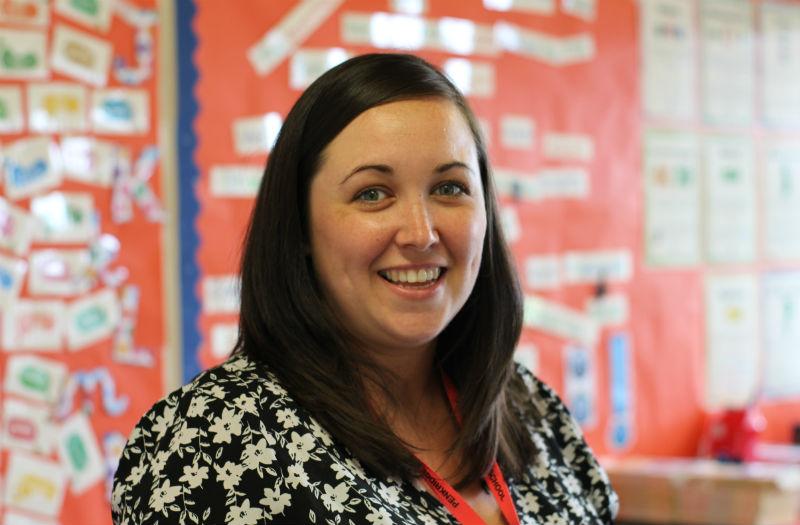 Here we meet our new Prep 3 teacher, Mrs Susannah Bennett, and find out more ahead of her joining the staff from September.
What attracted you to the role at Edenhurst? 
From my initial contact with Mr Copestick and Mr Barnes, to my warm welcome when I visited, I knew Edenhurst would be a very special place to work. I was greeted with many friendly smiles from the both the children and staff, and the children were very keen to tell me about what they were learning. Having worked in both Secondary and Middle schools before, I was overwhelmed at the opportunities the children were provided with at Edenhurst: the passionate learning environment around the school and the nurturing of skills and abilities outside of the classroom too. I am very much looking forward to being part of the Edenhurst community and supporting Prep 3's learning quest!
What skills and experience can you bring to Edenhurst?
Throughout my teaching career, I have worked with a range of children from the ages of 8 to 18 in pastoral, academic and leadership roles. Through these valuable experiences, I have acquired a wealth of skills to help guide and challenge each and every child through their time in school, equipping them for not only the next stage in their education, but in their next stages of life too. I believe myself to be a very innovative and enthusiastic teacher with a passion to instil a love of learning. My lessons cater for a range of learning styles and allow the children to experience their subjects in an independent and creative way- both of which I believe are fundamental in nurturing successful, young learners.
Why did you decide to become a teacher?
The decision to become a teacher was pretty much decided as soon as I started school myself, age 5. Many evenings and weekends, so I am told, would be spent in front of my teddy bears calling out names on a register and 'marking homework.'  My first real opportunity to experience teaching was on a work placement age 15- and from there I made sure I had everything I needed to fulfil my childhood dream. I loved school myself: the range of different topics we learnt; the extra-curricular opportunities; and representing my school and peers as a council representative or part of a sports team. I guess this fulfilling experience just encouraged me to try and offer the same great opportunities to children today.
What's the best thing about being a teacher?
As I am sure is the same for most teachers, the 'eureka' moments and the smile on the face of a child when they 'get it' is definitely one of the most rewarding parts of teaching. Building relationships with children and watching them blossom throughout their time in school is equally just as pleasing. I am positive that my time at Edenhurst will allow for these moments even more, alongside providing the children with wonderful opportunities and memories wrapped up in their learning.
What do you enjoy doing in your spare time?
My spare time mostly consists of reading children stories in funny voices; making mud and sand pies in the garden; and going for long walks to feed the birds. Having recently become a parent for the first time, my weekends are spent with my family. We love being outside and experiencing all that our local area has to offer. Furthermore, we do like to travel as a family and we are very fortunate that teaching allows our family to explore the wider world in the school holidays. I also attend a local Church and try to get involved with as much as the Youth Work as possible. Similarly, to teaching, providing opportunities to children (such as large camps full of concerts and games for 12,000 people) that will enhance their lives and provide them with unforgettable memories is something I feel very privileged to be a part of.
Categories:
Uncategorised