Posted on 22nd May 2018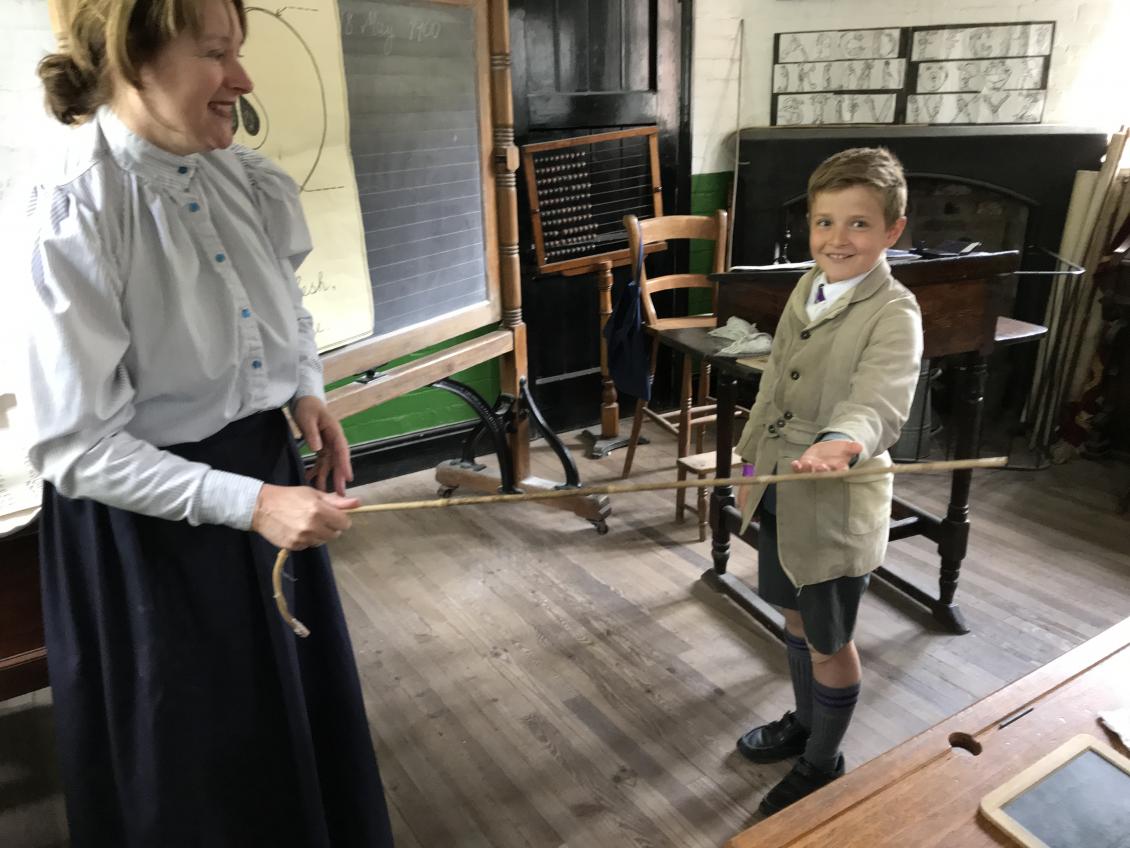 This term our topic in our History lessons is The Victorians and to get a better insight into the life of a Victorian child, we visited Blists Hill to have a lesson in the Victorian Classroom. This was very authentic with all children and staff dressing in costumes which the Victorians would have worn to school.
Children quickly learned how different school was compared to today. They has lessons in the 3 R's and went outside for drill. Hymns were sung and tables chanted. They wrote on slate boards and maintained silence at all times. A very sinister looking cane hung over the teachers desk!
After the lesson we explored the village and visited workshops and shops set out just as they would have been in Victorian times.
Mrs. Long
Categories:
Uncategorised