Posted on 1st May 2018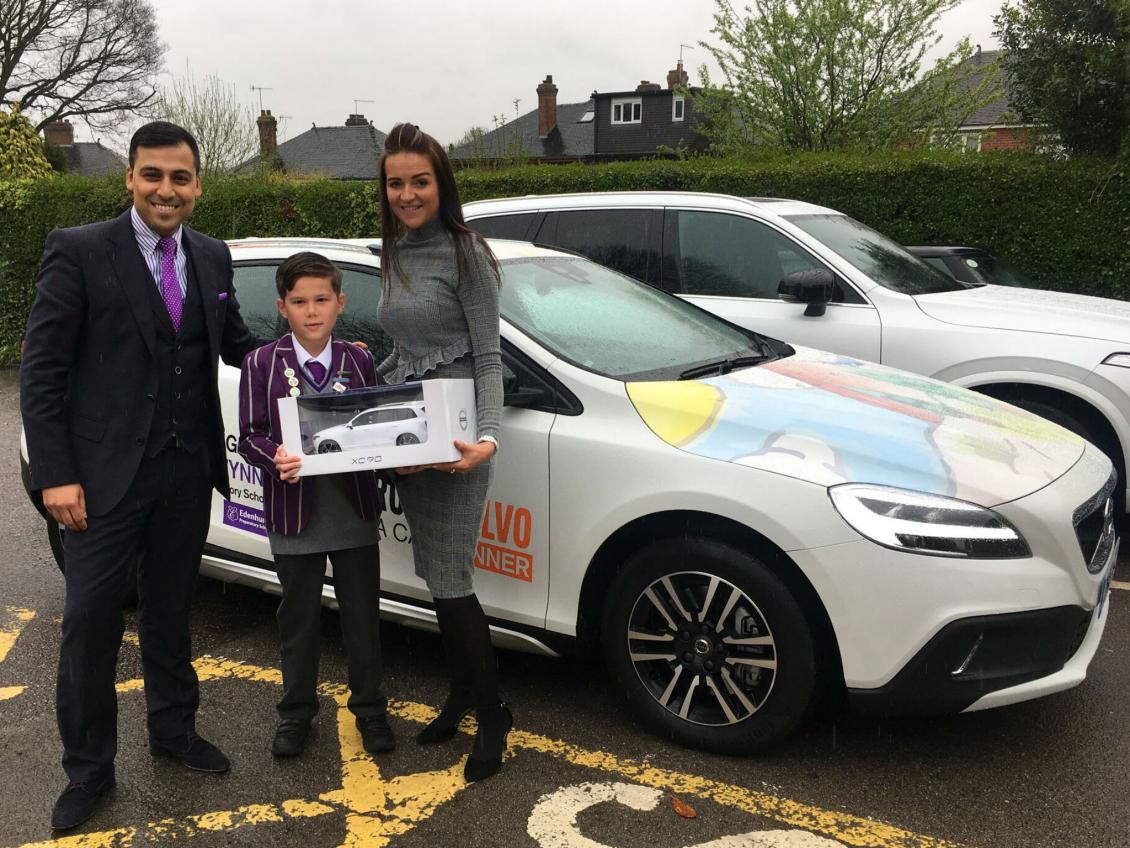 A pupil from Edenhurst has been awarded first prize in a drawing competition for local school children. Thomas Wynne in Prep 6 was selected as the overall winner from dozens of entrants in a competition organised by the Holdcroft Motor Group. The competition asked pupils in Years 3 to 6 from local primary schools to pick up a pencil and portray a design for a Volvo V40 through using art, colour and imagination. Thomas's winning design, featuring a colourful desert landscape scene, has now been printed onto a demonstrator Volvo V40.
Thomas also won a remote-controlled toy car which was presented to him by Qashem Miah, General Manager of Holdcroft Volvo Hanley and Lisa Price, Sales Executive.
Chris Barnes, Deputy Head and Prep 6 teacher at Edenhurst Preparatory School, said: "At Edenhurst we place a strong emphasis on teaching the Arts and are proud holders of the ARTSMARK. Competitions such as this enhance the curriculum and inspire the children's imaginations. We were delighted to hear that Thomas's design had been selected as the winner and are very proud of him."
Leanna Harper, Marketing Assistant for the Holdcroft Group, said: "A huge congratulations to Thomas! We were really impressed by the standard of drawing and creativity demonstrated by all the entries. There were so many amazing and unique designs, but Thomas's design really stood out."
The eye-catching Volvo V40 will now be displayed on the forecourt of Holdcroft Volvo Hanley for the next six months, as well as being used as a courtesy car.
View some more images of Thomas's winning design here.
View all of the Edenhurst entries here.
Categories:
Uncategorised