Posted on 23rd Mar 2018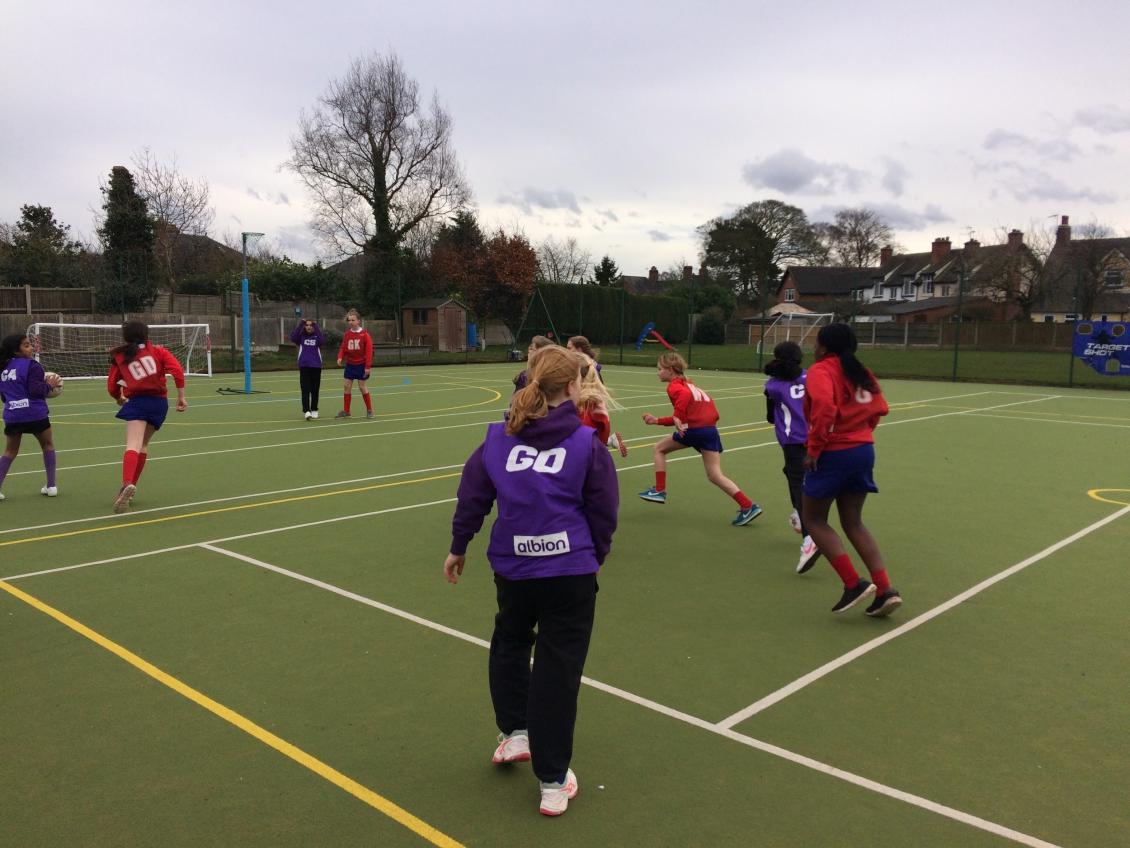 A report of our recent Under 11's Netball match versus St. Bede's by two of our pupils, Bethan and Sienna.
The match went well as the final score was 9-7 to Edenhurst!
Our positions were;
Shooters
Freya (GS- 1st and 3rd quarter)
Jiya (GA- Full game)
Eleanor (GS- 2nd and 4th quarter)
Attackers
Sienna (C- Full game)
Bethan (WA- Full game)
Defenders
Siya (GD- 2nd quarter)
Isabella (GD- 1st, 3rd and 4th quarter)
Hettie (WD – 2nd, 3rd and 4th corner)
Oleana (GK – Full Game)
Siya (WD- 1st quarter)
In the match we played 7 minute quarters so 28 minutes all together.
St Bede's had brought their under 11's, some of their under 12's and under 13's. In the competitive match we played their under 11's netball team and also some of their under 12's. The match was tough and tiring and got very close in the end, over all – the match was a good strategy improver and we all enjoyed it very much.  In 3 of the quarters we scored 6 goals (2 in each) and then as it became 6-6, then 7-6 th 7-7 so we pushed harder and harder which showed in the end score. Overall the match went well and we think we played well.
We chose their GA for the player of the match and they chose Sienna, we had to stand in a circle and St Bede's stood behind the person they thought deserved to be man of the match (we voted).
By Bethan and Sienna
Categories:
Uncategorised