Posted on 16th Mar 2018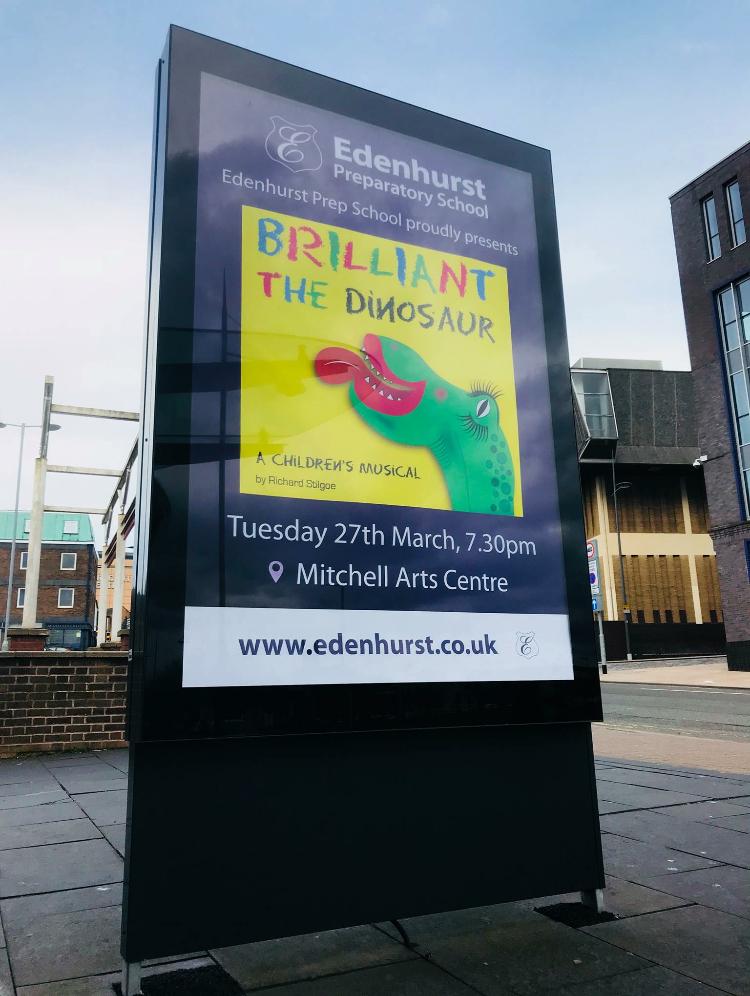 Unbelievably, we're less than two weeks away from performing our School Play, 'Brilliant The Dinosaur'.  There will be a feature and pictures in our next Newsletter.  If you'll be up in Hanley (duck!) in the next few days, look out for a poster outside the Mitchell Theatre advertising our production.  Prep 6 have been busy rehearsing with Mrs 'Drama' Jones and Mrs 'Music' Jones during the last few weeks.  In addition to learning their songs for the Bellevue Music Festival, the Prep Forms have also had to learn their songs for the play!  Reception and the Pre-Prep Forms have also been enjoying learning some new songs and we have become very familiar with them in a short space of time.
Prep 6, in particular, have been working hard with Mrs. Twigge to help to make the dinosaur (view some photos in our gallery here).  Mrs. Nash and Mrs. Staton have been gathering and making props; Mrs. Copestick has been sourcing costumes… and a big thank-you to all parents who have sent in costumes in preparation for the play.  
In a similar way to our 'Jigsaw' Challenge during House Activity Day, it's now a case of fitting all of the pieces together ready for our days at the Mitchell Theatre on 26th and 27th March, and our performance in the evening of 27th March.
Do you still require tickets?  Click here to book!
Categories:
Uncategorised