Posted on 16th Feb 2018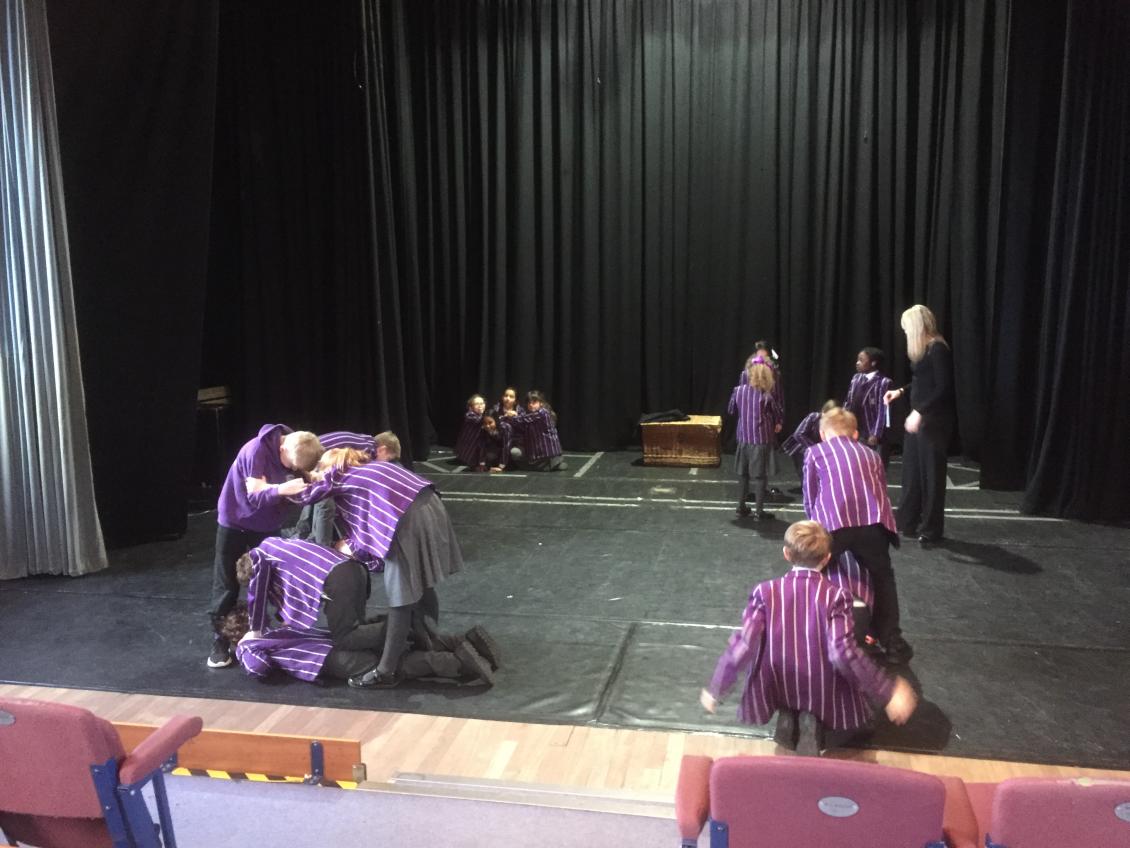 At Edenhurst, Senior School entrance is very much a process, and one that begins long before the exams in Prep 6.  The parents of those currently in Prep 5 are speaking with Mr Copestick about future plans and potential schools post-Edenhurst but for the children, preparation began back in the Early Years (see my previous blog).  Reality, however, is coming closer!
Part of our process is giving the children an opportunity to take part in activities with some of our partner senior schools, so that they can experience a visit to the school and work more closely with one or more members of staff.  Whilst our children are used to moving between specialist teachers at Edenhurst, the size of a senior school is quite different, and we hope that these visit days will help to make the pupils more comfortable with potential new surroundings.
At the end of January, Mrs Long and I took Prep 4 and Prep 5 to Denstone College for a Drama Workshop with Mrs Rachael Abson, the College's Head of Drama.  They all enjoyed a super afternoon transforming themselves into different characters – it's amazing how a piece of costume can completely change someone! – and acting out different roles, both individually and in small groups.  Mrs Abson was extremely impressed with our pupils' dramatic skills and the way that they worked together; this is now the fourth time that we have offered this workshop and the level of participation from the pupils has improved each time.
It was also good for the children to see some familiar Edenhurst alumni, both in person and on photographs, so that they got a sense of transition and that there is school life after Edenhurst.  A strange feeling now, but it will become their new normal in a few years' time.
Many thanks to Mrs Abson and Mr Hartley at Denstone College for offering this to us again.  We look forward to some further 'senior school taster' activities in the future.
Chris Barnes
Categories:
Uncategorised