Posted on 15th Feb 2018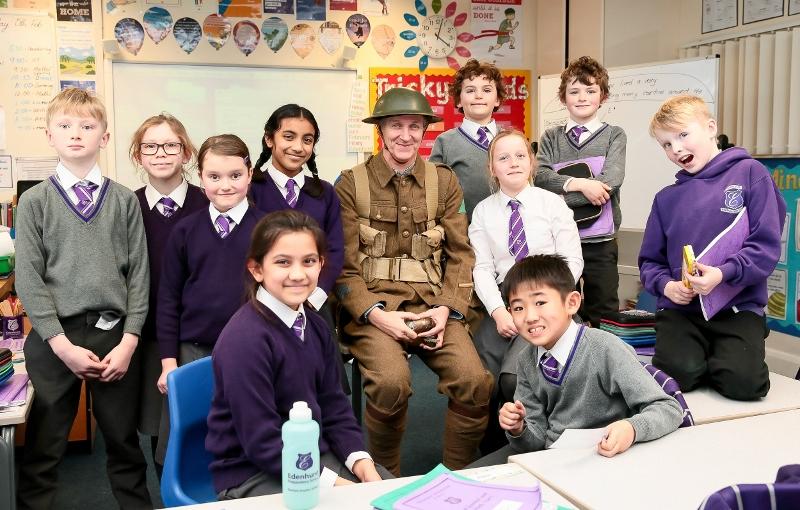 A World War One expert kindly agreed to give a talk to the Prep 5 children as part of their History lesson on Monday 5th February.
Rob Wantling shared his extensive knowledge of World War One captivating the children's interests by dressing as an English soldier and allowing the students to experience what it was like to wear a gas mask and a British and German war helmet. 
Rob brought in shrapnel for the students to hold and an actual WW1 biscuit that was actually issued to the soldiers! The children prepared questions for Rob to answer and were most engaged in the interesting and informative presentation. Rob gave the children a perspective of the war and its brutality.
Click here to see some photos from the World War One talk.
Categories:
Uncategorised