Posted on 15th Feb 2018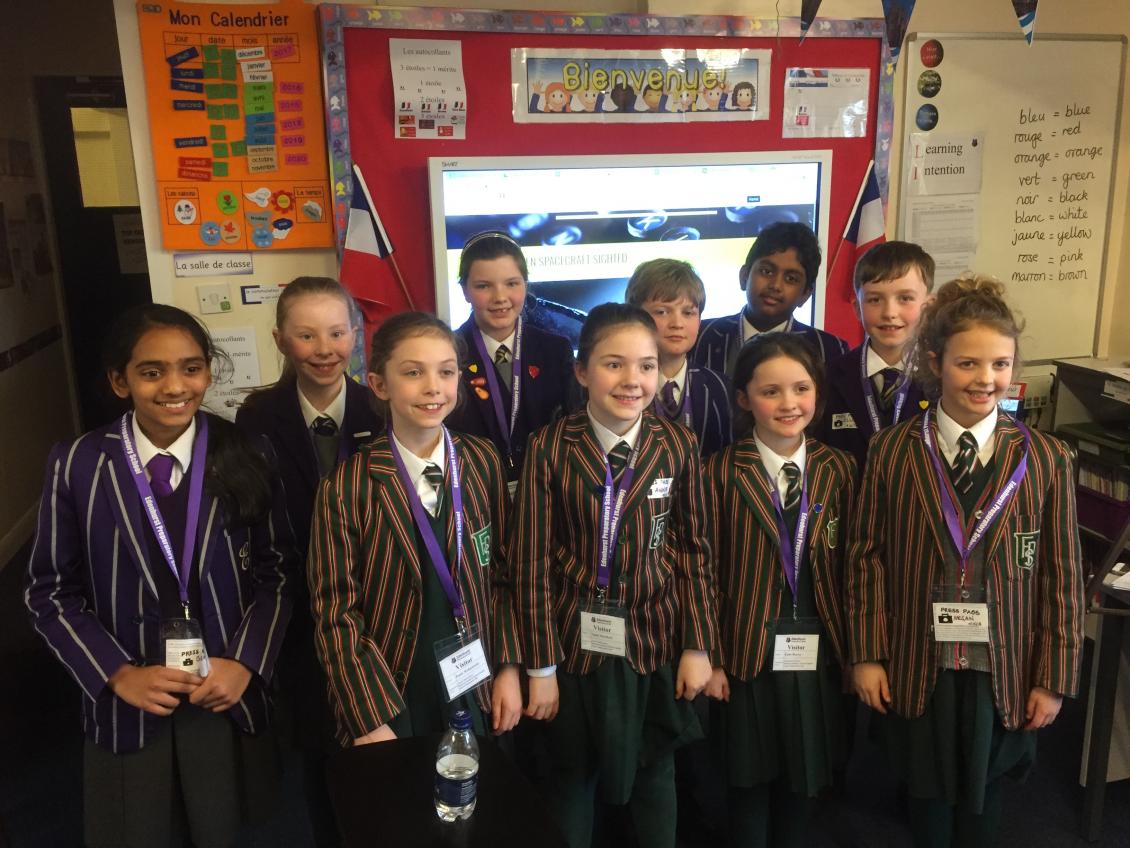 Year 6 pupils from Edenhurst Prep School, Forest Prep School and Forest Park Prep School, took part in a Collaborative Learning Day recently, as part of a new initiative designed designed to enhance their experience of the English Curriculum.
Throughout the day, which was held at Edenhurst, pupils were immersed in an interactive, enquiry based writing workshop focusing on why we have media and how it can be communicated in a variety of ways.  They worked in a simulated 'news agency' environment and were challenged to produce a news story in various different formats to emulate the range of ways our media is delivered to us today (such as tweets/ news broadcasts/ written journalism and electronic headlines online).  They needed to work collaboratively with pupils from other Bellevue schools to problem solve and deliver purposeful and valid information to a deadline.
The learning outcome was for pupils to be able to communicate information effectively and to think critically about the validity of information in different ways.  As part of the experience, they took part in a seminar around journalism and the purpose of news and media in our lives run by an experienced former Reuters journalist and Foreign Correspondent.
To see some photos from the English Day click here.
Categories:
Uncategorised