Posted on 2nd Feb 2018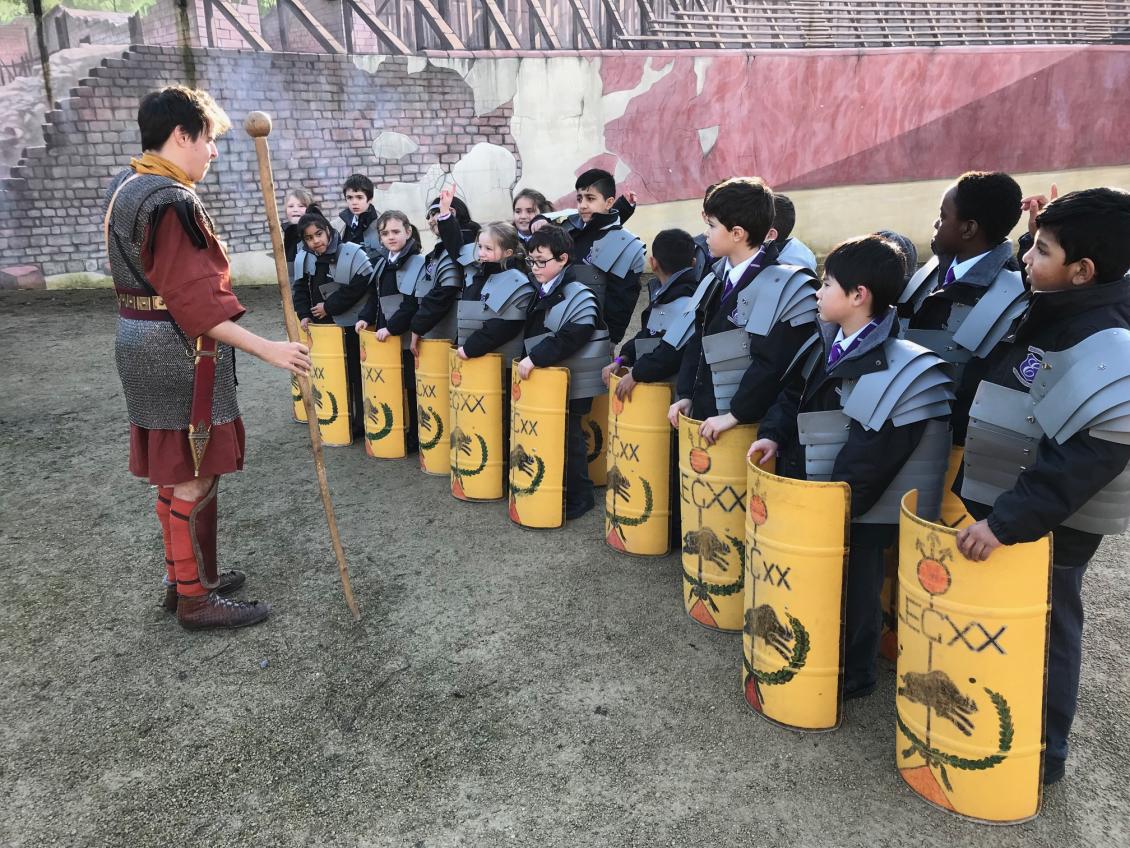 On Friday 26th January Prep 3 visited Chester to experience life as a Roman for the day. We started at the Grosvenor Museum and had a Roman workshop. The children looked at real and replica artefacts focusing on the Roman kitchen and food, the bath house which included mosaic making, roof building and dice games. We also became Archaeologists and sorted material to work out what rots and what does not. 
Next, we went on a Roman Soldier tour through Chester. The children wore replica armour and carried shields. They marched through Chester City Centre to the amphitheatre and participated in formations training. 
Finally we had time in the Roman Galleries looking at life in Roman Chester and a collection of Roman tombstones that helped us to create a picture of the people that were a part of Roman Britain. It was a fantastic Roman day!
You can see more photos from our trip by clicking here. 
Mrs. Greig, Prep 3 Teacher
Categories:
Uncategorised