Posted on 18th Oct 2017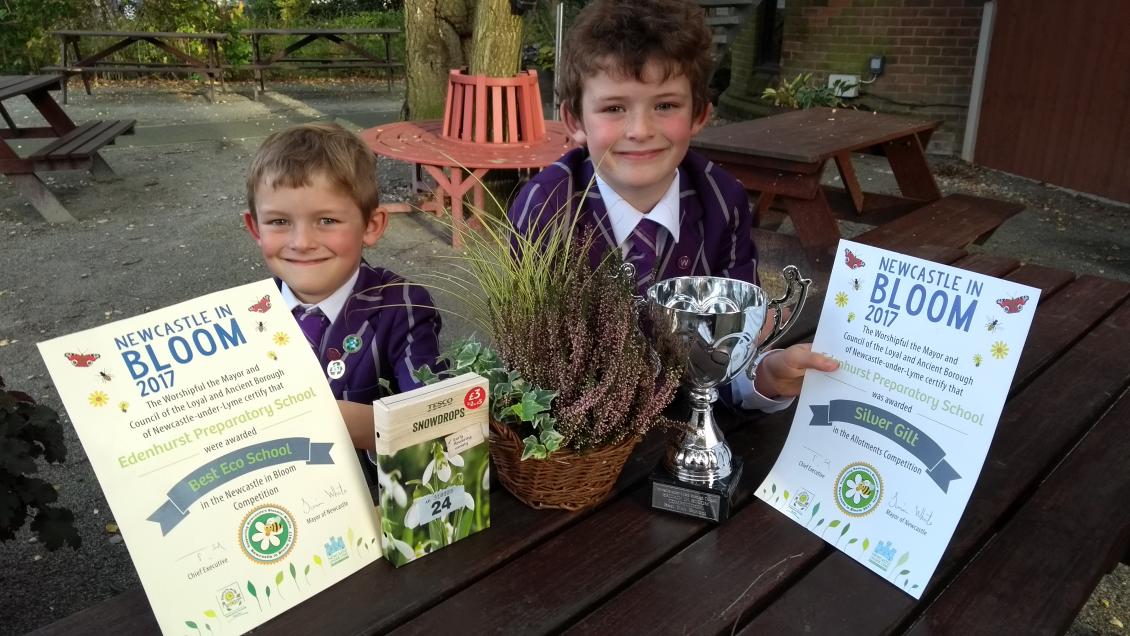 Edenhurst won two awards in the 2017 Newcastle In Bloom competition. We were overall winners in the 'Best Eco School category' and were awarded a Silver Gilt in the 'Allotments' category. Huge well done and thanks to all our staff and children whose hard work contributed to our success!
Teacher Julie Heyhoe-Kirkbride said: "This is the second year we have entered the competition and we are pleased to have picked up an award again.
"We have a gardening club at school where the children can take part on a weekly basis, learning about plant life. We are also involved in a lot of other things such as the litter pledge where we take part in a litter pick of the local area three times a year."
Julie added: "We were very surprised to get the award for best eco school but we are very happy because it helps us towards our goal of achieving the green flag award."
Categories:
Uncategorised