Posted on 21st Sep 2017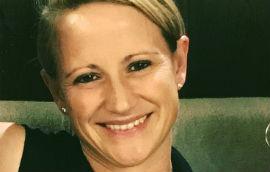 A warm Staffordshire welcome to Mrs. Sarah Greig, our new Prep 3 teacher, who joins us from this term.  Find out some more about her below…
I was born in Adelaide, Australia, and I am married to a British man.  I have two sons, aged 6 and 9, and they attend The Meadows Primary School in Madeley.
I have been a teacher for 17 years and have worked in various private schools around the world.  I completed my Bachelor of Education in Australia in 1998 and my first teaching job was working as a physical education teacher at a private school in Adelaide. I then moved to the United States to work as a classroom teacher in a school in North Carolina. After my time in the United States I moved to Singapore to work at the Canadian International School as a grade one teacher.
After this position I returned to work at another private school in Adelaide and stayed at this school for 10 years, teaching in a number of different grades and positions. At this point I felt it was time for a change, so I returned to Singapore to work at the Australian International School. In 2016 I moved to England and was delighted to take up the position of Prep 3 Form Teacher at Edenhurst.
I have two university degrees and enjoy participating in professional development. During the summer I returned to Australia to see family and friends and to feel warm again!  I love to run and aim to run at least three times a week. I have run a few marathons and half marathons and hope to find time to run the London Marathon next year. At the weekends I spend a lot of time transporting my children to various sporting events and also watching Stoke City play at home.
I enjoy working with children and helping them reach for their dreams through their education.  I believe every child should be valued and treated with respect.  An education should empower a child and help him or her make a positive contribution to our world. 
I look forward to working with your children this year.
Qualifications:
Bachelor of Education (Underdale, University South Australia)
Bachelor of Special Education (Flinders University, South Australia)
Responsibilities:
Prep 3 Form Teacher: I teach English, Maths, History and Geography to Prep 3. I also teach History and Geography to Prep 5 and Games to Preps 3 and 4.
Head of Humanities.
You can contact me by email at sarah.greig@edenhurst.co.uk or follow me on Twitter  @EPSPrep3
Sarah Greig
Categories:
Uncategorised