Posted on 29th Jun 2017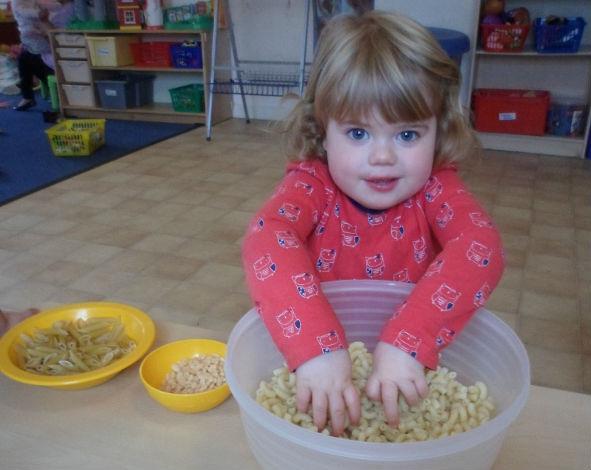 This month, the Explorers have been learning all about stories for their monthly topic. They chose our favourite stories which included We're Going On A Bear Hunt, Have You Seen My Potty, Dinosaur Roar and Goldilocks and the Three Bears.
We especially enjoyed searching for the bear outside and used our physical skills to swish swash through the grass and run away from the bear!
We also coloured pictures of dinosaurs to practice our knowledge of colours.
This week we have been exploring different textures of the different food in large, medium and small bowls from the Three Bears House. We also learned about hot and cold and just right!
Click here to see some more photos of us exploring different food textures.
Mrs Damjanovic, Miss Parry, Mrs Hewitt, Miss Tham, Ms Adams, Miss Khetia
Categories:
Uncategorised