Posted on 14th Jun 2017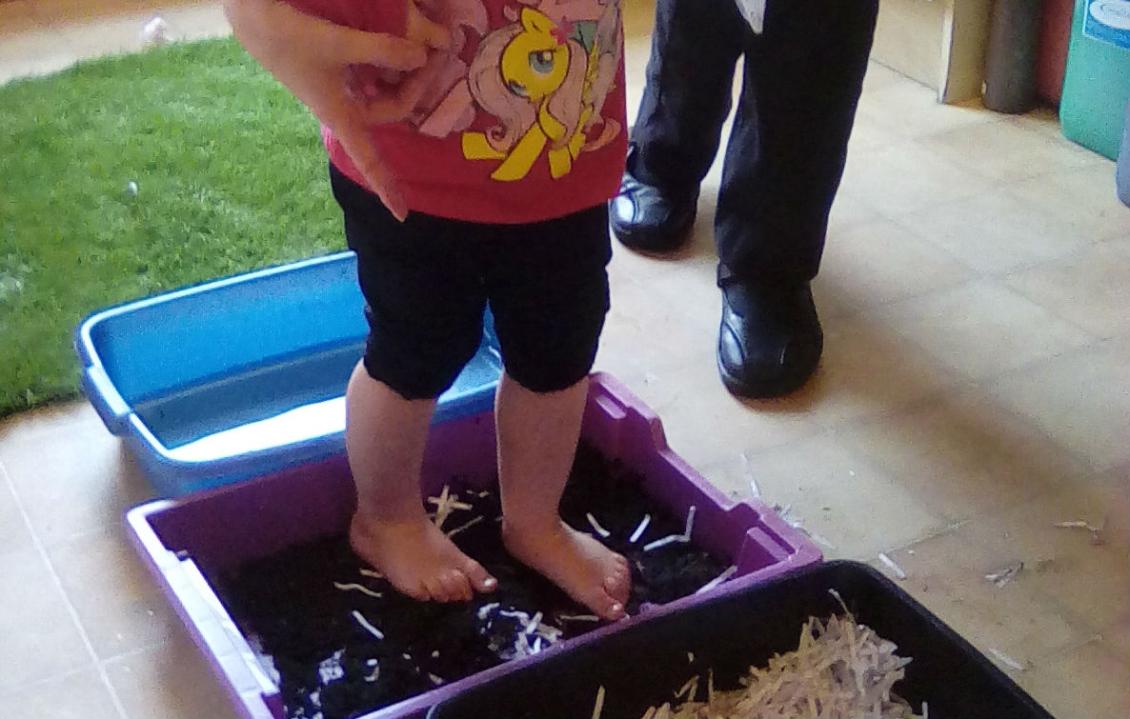 The Toddlers decided to learn about one of their favourite stories last week in 'We're Going On A Bear Hunt' by Michael Rosen and Helen Oxenbury.
We enjoyed reading the story and predicting what would come next. Imogen and Peter were even able to say "uh oh" before the story did! Our main activity was a barefoot walk of the different environments in the story including long wavy grass, squelchy squerchy mud and cold water! We even managed two different trays for the swirling snowstorm!
Robyn, Charlotte and Peter all wanted to go again and again! At the end we decided to explore the dark den and see what was hiding in there. We tiptoed, tiptoed up to it and saw a shiny wet nose, two big furry ears and two big goggly eyes. Was it a bear? Yes! But not a scary one, just the bears we brought for our teddy bears picnic! Phew!
To view our photographs please click here.
Miss Whitmore, Mrs. Barker, Miss Riley, Miss Blundred, Miss Goodwin and Miss Field
Categories:
Uncategorised