Posted on 14th Jun 2017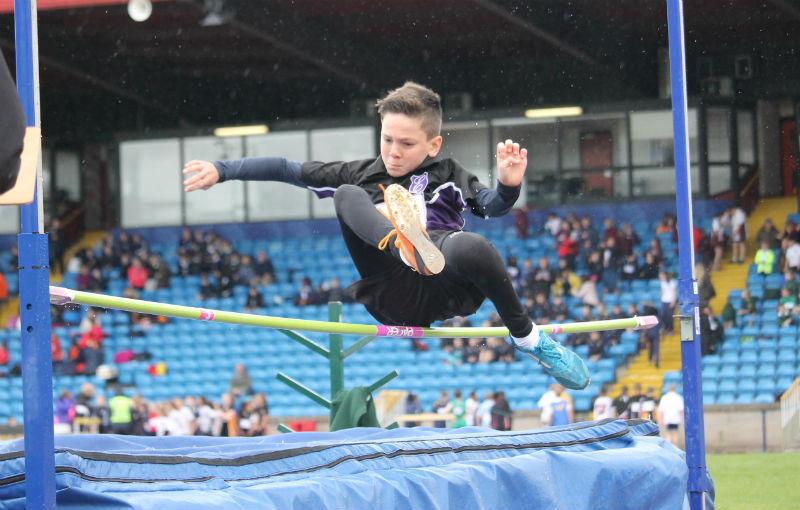 This has become a main summer event for us and we were one of the thirty one teams from across the Midlands area taking part at the magnificent Alexander Stadium in Birmingham. Many famous feet have ran on the same track and major records have been achieved here. It is a fantastic opportunity for the children to experience running on a full sized circular track.
We took a team of twenty six children from Prep 3-6 to compete in the following events: 60m, 70m, 80m, 150m sprints, 600m run, relays, high jump, long jump, cricket and rounders ball throwing and shot putt.
Every competitor performed to the very best of their ability and we had great success in all events. The top eight made it to the final and the following children were placed in the final eight:
Isabella M- 8th in U10 Rounders Ball throw
Toby E- 6th in U12 High Jump and 4th in U12 150m
Beau F- 4th in U10 150m
Hettie B- 3rd in U10 600m
Jiya B- 3rd in U10 150m
U11 Boys Relay- 3rd
U12 Boys Relay- 3rd
Elliot W- 2nd in U11 70m
Elliot N- 2nd in U12 80m
Joseph N- 1st in U12 Cricket Ball throw
Congratulations to all athletes who either did or didn't make it to the finals- you gave it your all!
The first pupil in each final event is selected to go through to the National Finals on June 19th, so congratulations to Joseph N who will represent The Midlands in the U12 Cricket Ball Throw.
To view more photos from the event, please click here.
Mrs. Long
Categories:
Uncategorised