Posted on 24th May 2017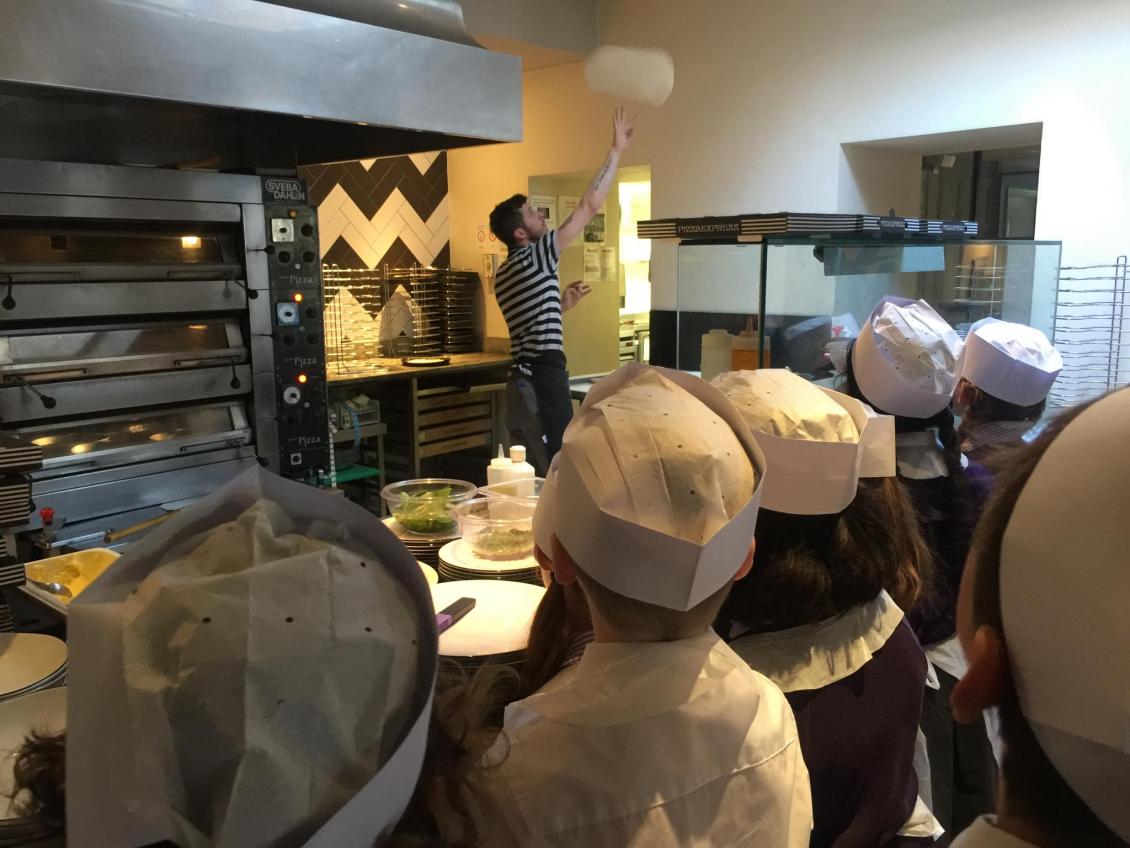 As part of their Food Technology topic in DT, Prep. 4 visited Pizza Express in Stafford to find out what ingredients were used in pizzas and to sample some of these. They also were able to make their own pizza and watch an expert flip and spin the dough effortlessly!
On arrival the children were given caps and aprons to wear and listened to a short talk on hygiene-hand washing followed!
They listened to information about the ingredients that go into a pizza and where they all originate. Then came the fun part: tasting! Some ingredients were very popular, cheese and pepperoni for example, while others were only liked by a few- anchovies and olives were an acquired taste!
All of the class were then able to make their own pizza using tomatoes and cheese. They were all surprised how quickly the pizzas cooked in the very hot ovens.
The most popular part of the day was of course leaving Pizza Express with their own pizza, warm and ready to eat!
Click here to see some photographs of our visit.
Potteries Museum
In history this term, we are studying the evidence and presence of the Anglo-Saxons in Staffordshire. Back in the time, this was the county of Wessex. First hand evidence is always the best to study so we visited the Potteries Museum in Hanley to look at the Staffordshire Hoard. We were all surprised at the size and intricacies of the gold found. All of the items (and there were over 3000 found) mainly belonged to weapons and there have been a lot of theories as to why it was buried. Prep. 4 pupils came up with some theories of their own which were very plausible.
We attended a workshop to talk about Anglo-Saxon daily life and then made our own Anglo-Saxon Helmet. These are now on display in our classroom.
Click here to see some photographs of our visit.
Mrs. Long
Categories:
Uncategorised