Posted on 30th Mar 2017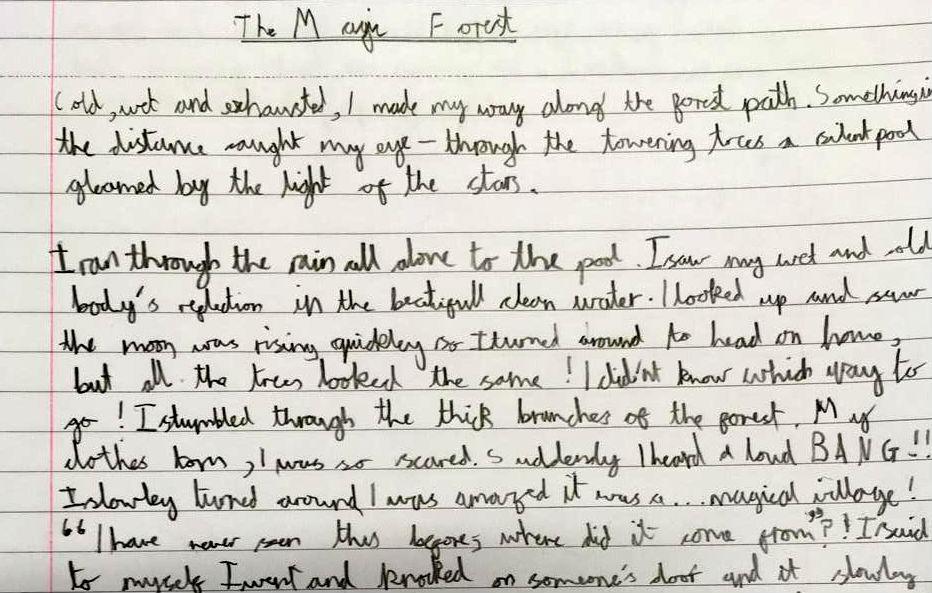 We were invited to take part in a Bellevue Schools initiative in the form of a Writing Competition, so we gave the children a range of writing tasks and selected two from each class to be considered to be entered.
The pieces were judged externally with the results shown below. In addition, the works from one boy and one girl from Prep 5&6 were selected to go to the ISA National Writing Competition, for which they had to write a letter to a pen-friend in war-torn Aleppo and to write a reply from that person.
The judge commented on the very high standard of English and the presentation of work — well done, all!
Samples of the entries can be viewed here.
Edenhurst Prizewinners
Early Learners           Jeanne Z, Carter M
Reception                 *Rohan G, Kai A
Form 1                      George P, Sanya P
Form 2                      Aaron S, *Kayleigh S
Prep 3                       Thomas W, Charlie K
Prep 4                       Grace C, *Hetty B, Beau F
Prep 5                       Elliot W, Bethan H
Prep 6                      ºElliot N, *ºLily T
*Chosen to be entered for the Bellevue Writing Competition
º Chosen to be entered for the ISA National Writing Competition
Categories:
Uncategorised