Posted on 25th Jan 2017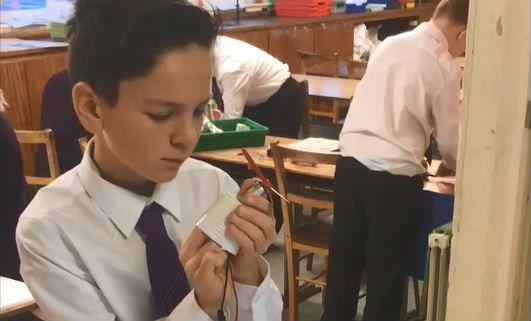 In Science Prep 6 have been learning about why electricity is important in the world around us and how objects are powered by electricity.
Once the children had mastered their circuit building skills they were ready to consolidate their knowledge by taking on a 'toy maker' challenge'. After discussing how toy companies use basic electronic circuits to create fun games like 'Operation' and the classic 'Buzz wire' game, the children were challenged to design and create their own electronic board game. The task started with the children working in pairs to plan and design their new game. Next they used different materials to build and decorate their boards. Finally the children had to build an electronic circuit to make their game work, whilst at the same time hiding the electronic components and wires beneath the board so as not to spoil the fun or look of their game.
There were some very creative designs such as 'Slamopoly' a twist on monopoly with multiple buzzers, a 'Match my object' game, which set off a rotating sleigh when the buzzers were connected  and a snakes and ladders type game that involved an impressive parallel circuit. When all the hard work was done it was time for the children to test and play their games with their classmates. A noisy, but fun ending for this hard working Prep 6 class!
Mrs. Nash
N.B. Perhaps you will have seen in the news this week (here) about the shortage of specialist teachers, in particular for those teaching science and technology-related subjects.  Given that there are drops of between 34-21% in these areas, it is now becoming less common to have specialist subject teaching below senior school.  The pupils benefit immensely from the expertise that Mrs. Nash and all of our other specialists bring to Edenhurst.
Mr. Barnes
Categories:
Uncategorised