Posted on 25th Jan 2017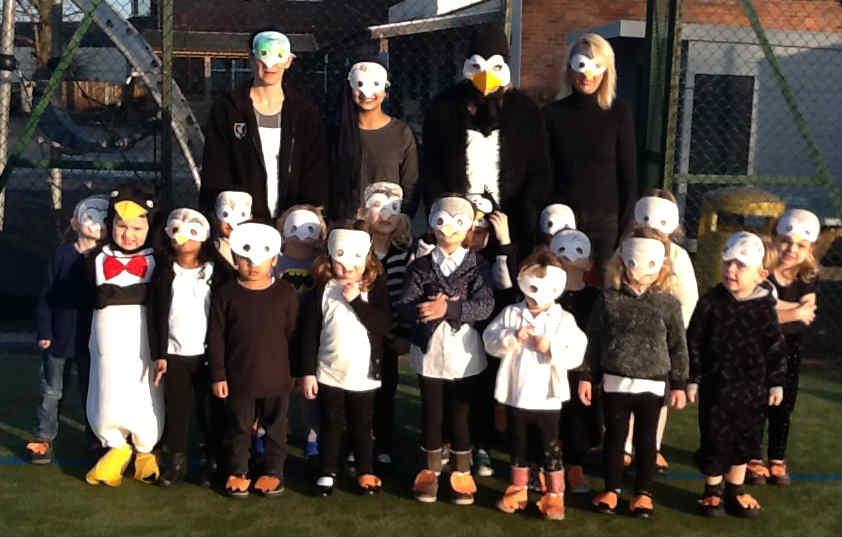 As a reward for filling the marble jar for excellent behaviour, the Early Learners children chose to dress up as penguins last week promoting their independence and self care skills. This linked their learning about Cold Lands to learning how to dress and undress themselves independently.  
The children listened to a story called 'In the Arctic' illustrated by Kait Eaton and discovered what penguins looked like and discussed their different sizes; big and little.
As part of the story, the penguins also catch and count the fish so the children took part in a fishing game using magnets and paper clips with numbers attached to promote numeracy and turn taking.
Then as an expression of their creativity the children chose particular colours to make their own penguin masks. All the children (and staff!) had lots of fun in their penguin suits as you can see from our photographs.
Click here to see some photos of us dressed as penguins!
Mrs. Pugh, Mrs. Bradley, Mrs. Morris, Miss Jawadin
Categories:
Uncategorised