Posted on 14th Dec 2016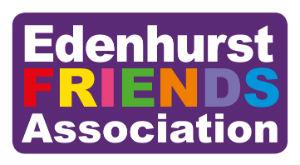 Our Christmas Fayre for this year was held on Friday 2nd December.  As always, eagerly awaited, and would a special visitor come?  Below is a report about the fayre and some information about the winners of our raffle.
Well…what can we say? The Christmas fair was a success. We were joined by Mrs Claus who thoroughly enjoyed meeting all the children of the school and nursery. The children were invited on stage to meet Mrs Claus and receive their gift whilst professional photography was undertaken by Lucy Round (parent). I think you would all agree that the photos emailed to you were fantastic – thanks for a great job, Lucy. The fair was a fun packed afternoon including festive games, festive tattoos, photo booth, chocolate tombola, water or wine stall, gingerbread decorating, cake stall and mulled wine and mince pies. It was so successful that we sold out of everything before 4pm! – this for the first time in three years since being Chair of the EFA. The children all enjoyed themselves and have been asking for the same next year!
Overall it was a fantastic afternoon and on behalf of the EFA I would like to thank everyone who contributed to making this day just brilliant. Hope to see you all again next year?
Sally Sturge
Chair of the EFA
Prizewinners:
Fitbit (Charge 2): JJ C (Prep 5)
Timetable for one school day: Teddy T (Prep 4)
£50 Amazon Voucher: Mrs. Mair
Drive to school in a Ferrari: Ethan (Prep 5)
£50 Francesco Voucher: Mrs. Simpson
5 Music Lessons in a new instrument: Lizzie L (Form 2)
2x Port Vale Football tickets: Arjun A (Prep 4)
Lego Minecraft: Harry J (Prep 5)
Girls' Lego: Hettie B (Prep 4)
V-Tech Camera: Freya Z (Form 1)
Vodka and Biscuits Combination: Elizabeth Ushe c/o Levi K)
2x Crewe Alexandra Football tickets: Steve Prince c/o Hettie B
Vodka and Chocolates gift combination: Steve Rooney (c/o Hettie B)
£15 Wyevale Garden Centres Gift Card: Mrs. Copestick
Whisky: Grandad Tony (c/o Hettie B)
£10 Tesco Gift Card: Kai A (Reception)
£10 Tesco Gift Card: Eleanor L (Prep 5)
Electric Kettle: Natasha M (Prep 6)
Many thanks to everyone who supported the EFA raffle, through selling and buying tickets.
Categories:
Uncategorised