Posted on 16th Nov 2016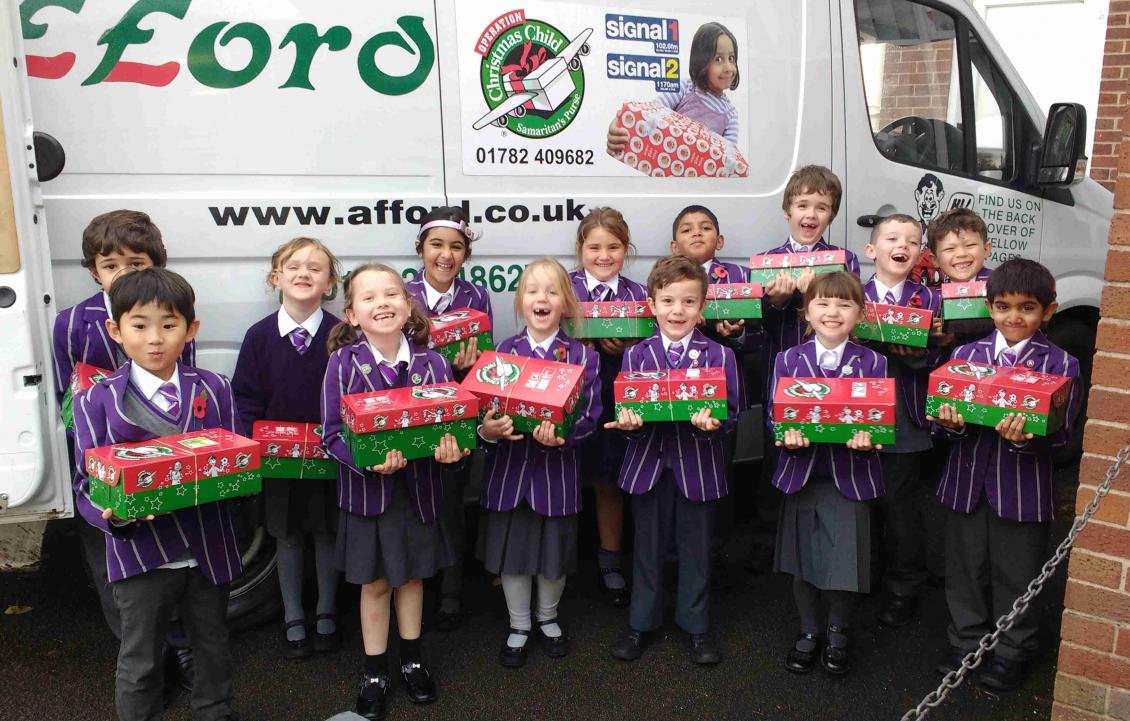 This year has been very successful in our work towards becoming a 'Green Flag' Eco school. We awarded 32 children with the 'Outstanding Eco Achievement award' and we began work at the allotment. Most children from Prep 3 –Prep 6 spent time preparing the soil and planting a variety of fruits and vegetable. We had an amazing harvest of pumpkins, apples, courgettes, squash, cucumbers and onions. Our hard work was rewarded when we achieved a 'Silver Gilt' certificate in the Newcastle-under-Lyme Allotments category of the Britain in Bloom competition. We were also nominated as the best Eco School in the area and as Community Champions.
Our work with the Borough Council has also been excellent this year. We have made bird boxes, planted bulbs, completed three local area litter picks and fulfilled this year's planting pledge by helping to update the planters by Berkeley Court in Newcastle-Under- Lyme with members of the Eco Council and Prep 6. This year we look forwards more exciting work in the local area. Since September Forms 1 and 2 have been learning in Forest Schools sessions, receiving weekly missions on hidden scrolls from Bud Pepperstaff, our very own Edenhurst fairy. They have learned all about leaves, nocturnal animals, hedgehogs, spiders and much more. They enjoy learning outside whatever the weather in our fantastic new waterproofs and they are developing good team building skills as well as taking part in lots of exciting craft activities.
Last week the Eco Council met for the first time this term. We have new members and our Prep 6 members are poised ready to take over in leadership roles. For information about our exciting projects take a look at our Eco notice board in the dining room.
If any parents wish to join us in our meetings or have suggestions about future projects please do not hesitate to contact us. Many thanks also for your support in the Samaritans Purse 'Christmas Shoe Box' appeal. We collected 88 boxes thanks to your generosity. This supports our work towards Global Awareness as one of the core Eco Schools topics.
Click here to see some photos of our recent Eco activities.
Mrs. Heyhoe
Categories:
Uncategorised