Posted on 16th Nov 2016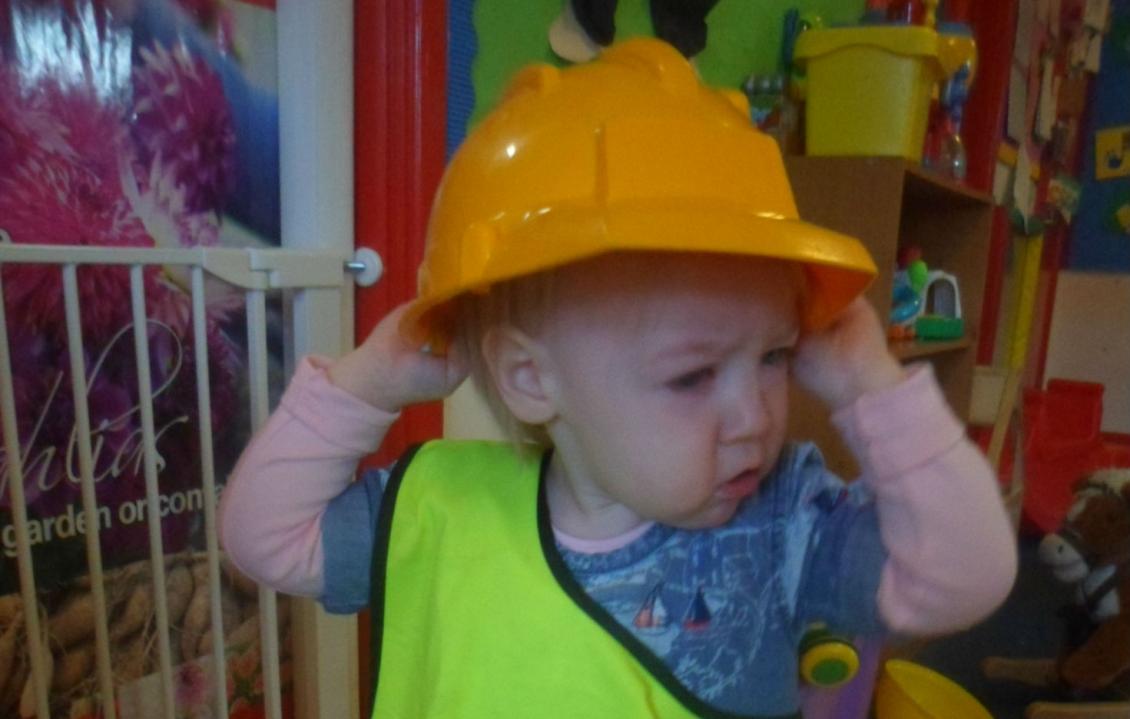 The Toddlers loved learning last week about builders and how we build things. This led to our 'Bob the Builder' Day on Thursday where all the children enjoyed dressing up as builders with reflective jackets to make sure everyone could see us!
We explored the tool bench and tools, looked for things to fix on our cupboards and hammered nails  with our hammers.
We used our creative skills to glue pictures of Bob the Builder using orange and yellow paper for his shirt and blue for his dungarees and used our imaginations to move the trucks and diggers in the builder's tray with pasta.
Our tea was a special party tea where we pretended crackers and cheese were slate and cement and our bread rolls were boulders. We especially liked trying the salt and vinegar spiral crisps and cheese spirals to represent screws. But we all thought the best part was the chocolate brownies Michelle made especially which we thought looked like mud.
Click here to see some photographs from our 'Bob The Builder' day!
Miss Whitmore
Categories:
Uncategorised