Posted on 19th Oct 2016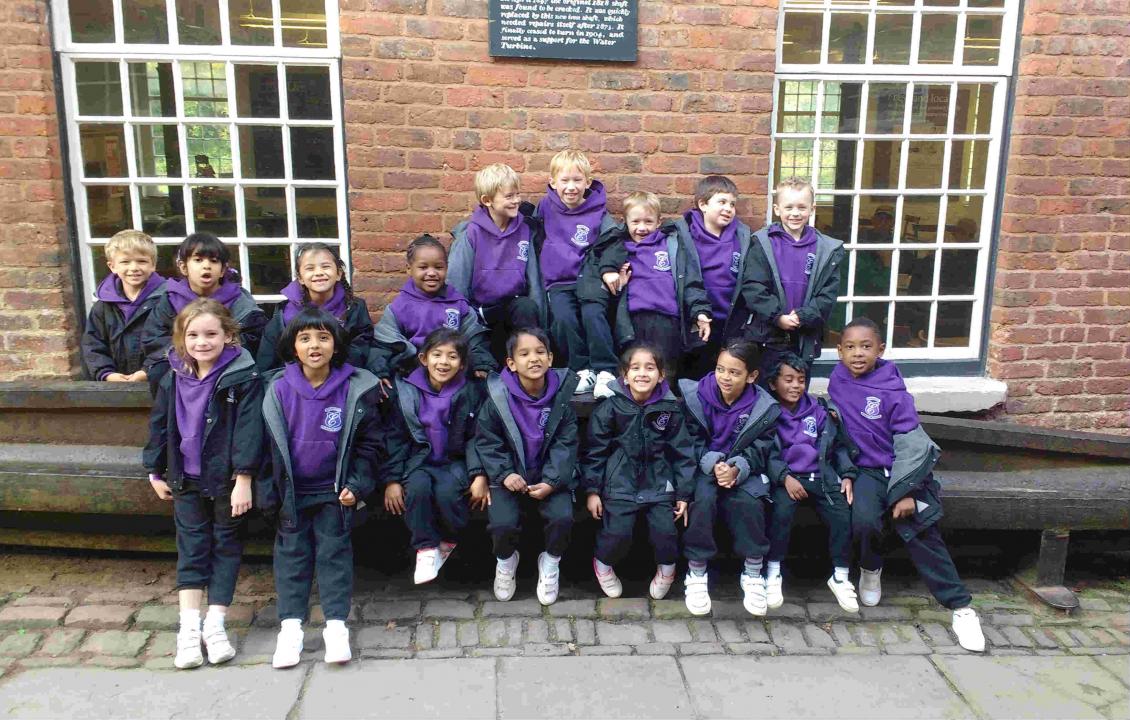 Form 1 had a thoroughly enjoyable trip to Quarry Bank Mill on a beautiful, Autumnal day. The purpose of the visit was to investigate and work with a range of natural materials.
In the morning, the children examined a sheep's fleece, which was quite dirty and scruffy but it also felt very soft, warm and cuddly.  The fleece was enormous and the children thought that it must have come from an entire flock of sheep; however it was from just one, rather large, sheep!
First the wool would have been washed and then brushed, or carded and the children were shown how to use some spiky combs to brush the wool to make it smooth. Next they turned the wool into thread and finally, the children began to weave the thread onto a loom, although this proved to be a bit tricky!
After an extremely quick lunch, the children looked for natural materials outside like twigs, leaves and plants and then the children did bark rubbings using wax crayons. Finally, they collected even more woodland materials to complete their weaving back at school.
There was even time for a quick play in the adventure area, which was great fun!
Click here to see some pictures of our great day out.
Mrs. Mitchell
Categories:
Uncategorised