Posted on 26th May 2016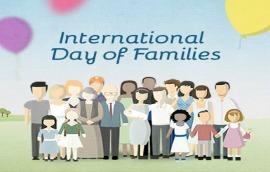 As it was International Families Day on 13th May, Prep. 4 pupils decided that it would be a good idea to talk about their families in their assembly.
They were asked to send in a photograph and write about any aspect of their family life. How well they did it! Some managed to add some humour and others chose to tell us about family members. However they chose to write their thoughts, one message came over very clearly, and that was the love they all feel for their families.
During the assembly, everyone read beautifully and talked about the photo they had chosen to show.
Well done to all!
Mrs. Long
Categories:
Uncategorised